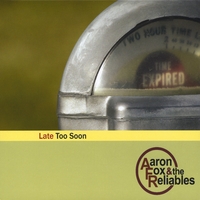 Aaron Fox & The Reliables-Late Too Soon
. Back in 2003, Chicago's Aaron Fox released
All Broken Up
, a nifty pop gem of an EP that might have been #1 that year had I been making such a list and been blogging back then. Seven years later, he's got a backing band (The Reliables) and a full-length out. While it builds on the promise of the EP, it also marks a bit of a shift from pure 60s-influenced pop to more of a heartland power pop sound. This becomes readily apparent on the driving opener "Looking for a Place to Hide", and on "Over Again", he mixes both styles in a jangly yet rocking number. Other standouts include the earnest rocker "Get Down", the warm ballad "Falling Fast" and the Paul Westerbergian "Too Tired to Sleep". Fans of Tom Petty and the Gin Blossoms will want to give this disc a whirl.
CD Baby
|
MySpace
|
iTunes
Listen at Lala
(through 5/31 and if you have an existing account)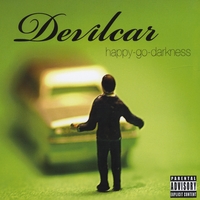 Devilcar-Happy Go Darkness
. Vegas' Devilcar answers the musical question "What would the Strokes sound like if they were fronted by Elvis Costello?". High-energy, tuneful and pulsating, Happy Go Darkness has something for rock and power pop fans from the 70s to the 00s. The album begins ironically with "Over" as frontman J Hutchings & Co. belt out an instant classic that combines a haunting guitar riff with a Strokes-like rhythm section. "Baby" is another winner which actually has the lyric "you're havin' my baby" while being about as far from Paul Anka & Odia Coates as one can get. While for the most part it's one toe-tapper after, they do break up the proceedings with a couple of nice twists - the acoustic ballad "Brick in the Sun", and the haunting midtempo "Ah Ha". Old Wave meets New Wave.
CD Baby
|
MySpace
|
iTunes
Listen at Lala
(through 5/31 and if you have an existing account)