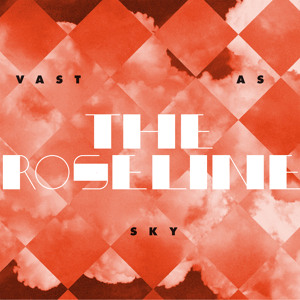 The Roseline-Vast as Sky.
Colin Halliburton resurrected his alt-country band which released two quality albums in the mid-00s and it's great to have them back. They offer tuneful Americana, somewhere between the Pernice Brothers and Whiskeytown, and the new disc has plenty to offer. Opener "Back of My Mind" has a nice Jayhawks feel to it, and "You'll Be Fine" makes use of female harmony vocals in the tradition of Gram Parsons/Emmylou Harris through Ryan Adams/Caitlin Cary. Elsewhere, the title track is as majestic as its title, "Flowers on the Cheap" rocks a bit, and "Young Things" - my favorite track on the disc - boasts a Wilco/Autumn Defense-like melody with a memorable chorus. This is Grade-A "popicana", so if your interests lie in this genre this one's a must.
iTunes
Jared Lekites-Star Maps
. Lekites'
2010 debut EP
caught my year with its Brian Wilson-meets-John Lennon sound, and his first full-length builds on that promise while leaning a bit more on the Brian Wilson side of the equation. "Too Far Gone", with some nice harmonies from K.C. Clifford, is a pop delight with that California sound, while "Star Map" wouldn't sound out of place on Wilson's "Smile". "Along the Lines of Love" is a gorgeous piano-based ballad, "For Lack of a Better Heart" reminds me of an old Joe South tune, and "Girl Don't Tell Me" makes nice use of Laurie Biagini on vocals to sound like a lost 60s classic. With the new Explorer's Club album not living up to the promise of their debut, this is
the
album to get this year for fans of this sound.
CD Baby
|
iTunes