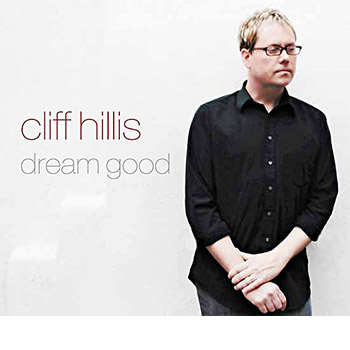 Cliff Hills-Dream Good
. About four years ago,
I wrote
that Cliff Hillis "is the golden mean of power pop - punchy enough to satisfy fans of Fountains of Wayne or Cheap Trick, but melodic enough to satisfy fans of Squeeze, Michael Carpenter and Paul McCartney". That was the last time Hillis released a solo disc, and now he's back with Dream Good which is just as good as The Long Now if not better. Hillis has a preternatural gift for melody and the immediate hooks of "Keep the Blue Skies" threaten to make it your new favorite song after just one listen. "Sing it Once Again" is an acoustic-guitar based gem with handclaps, "Ways and Means" finds him rocking like his days in Ike, and the moody, melodic Beatlesque "Welcome to You" would have fit in snugly on the last Red Button album. Just take about 35-40 minutes and listen below - it's easily one of the year's best.
Kool Kat
|
iTunes
Salim Nourallah-Hit Parade
. A search of my archives reveals that somehow I've never featured a Salim Nourallah album here despite the fact that he's been a prolific artist producing high-quality pop for many years now. Nourallah is part of the "Texas pop/rock mafia" that features the likes of Rhett Miller, Joe Reyes, John Dufilho, John Lefler and others, who all tend to produce or play on each other's albums. Anyway, Hit Parade is perhaps the apotheosis of Nourallah's career, a fully-realized pop masterpiece. There's plenty to reward repeated listenings - for example, opener "38 Rue de Sevigne" sounds like your typical slow acoustic opening number until it isn't, "Travolta" sounds like an amusing faux-disco number until a closer listen to the lyrics reveals it to be the story of a man in crisis with a marriage pending, and "Never Felt Better" ends up belying its title. Nourallah's songcraft is at its peak - the Lennonesque title track burrows into your head, while "Goddamn Life" and "The Quitter" are top-notch guitar pop. With the surfeit of music out there, we don't always have the time to let albums grow on us, but this one is worth the effort in that department. I liked it on first listen, loved it a month later, and now I'm thinking it's my favorite album of the year so far. (Wish I had better samples for this, but the snippets below with the previews at Amazon/iTunes should give you a good idea of the sound).
Amazon
|
iTunes