Cliff Hillis-Love Not War EP
. If there's one word I associate with Cliff Hillis, it's "songcraft". Few artists today have the ability to write pure, perfect-sounding pop songs on a consistent basis, and Hillis always delivers the goods. His latest is an EP of seven pop gems, and the title track and first single might be the third or fourth best track on the EP even thought it could have been a Rupert Holmes-style hit in 1979. But the straight-up power pop of "A Boy Downtown" and "Suicide Doors" shines even brighter, and "Mayor of Midnight" is the kind of mid-tempo track with a smooth, effortless melody that recalls other recent Hillis favorites like "Keep the Blue Skies" and "Elevator". It's going to take something very, very special to keep Love Not War from being my #1 EP of 2016 come year's end.
iTunes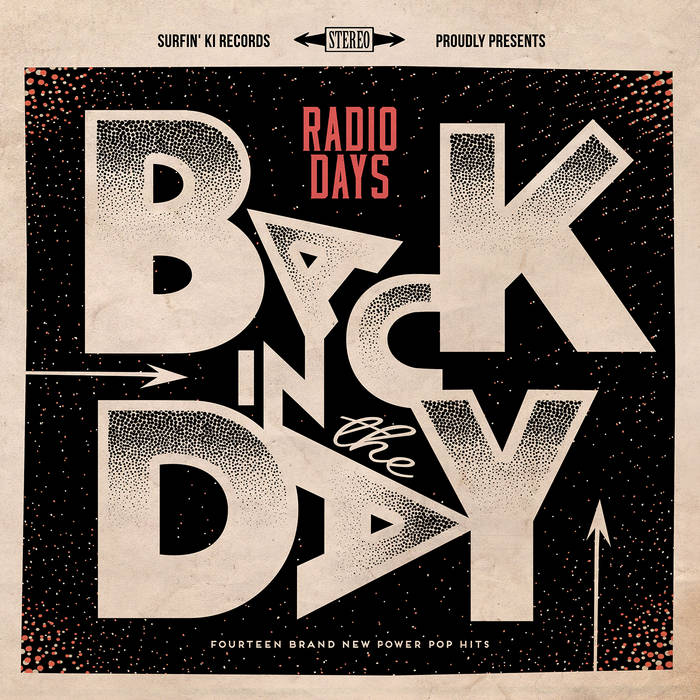 Radio Days-Back in the Day
. My favorite Italian power pop band is back with their fourth full-length and first since 2013's Get Some Action as Dario Persi & the boys continue to bring us power pop in the vein of the Paul Collins Beat, The Rubinoos (with whom they released a split EP in 2014) and The Knack. Opener "Why Don't You Love Me Anymore" has that late-60s, Nuggets-era feel to it and "Rock'n'Roll Night" sounds just like you think it does while "Your Words" sounds like The Beatles meet The Kinks. And the closer "Betta (Are You Feeling Better)" might even be the best thing here, capturing their 60s influences and perhaps surpassing them for a moment.
Bandcamp
Labradors-The Great Maybe
. If Radio Days is my favorite Italian band, these guys just might be my second-favorite. Following up on the promise of last year's Hate Summer EP, The Great Maybe is a fine collection of harder-rocking power pop in the vein of Superdrag, as evidenced by the one-two punch of the title track and "Jasmine". They have a facility with the less-rocking tunes as well, with the lovely opening ballad "I Won't Let Anyone Hurt You" and the midtempo "Terrible Friend" of particular note. And for a band that seems named after a dog breed, they give us an ode to cats on "Paws". Pet sounds, indeed.
iTunes