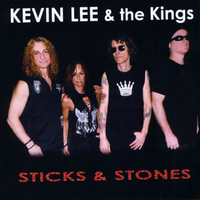 Kevin Lee & The Kings-Sticks and Stones
. Let it be known that Kevin Lee is a believer in truth in advertising. His site promises "big hooks & chunky guitars", and once again Lee delivers on his promise with Sticks & Stones. "To Tell the Truth", "How it Feels" is that you'll be "On Top of the World" by picking up this album, so you have "Nothing to Lose" by giving this one a listen. All of these tracks comprising the previous sentence have a strong classic rock DNA to them ("To Tell the Truth" is what you get when you look up "power ballad" in the dictionary), and if it had a cool video and came out in 1983, "Alone" would have been a megahit. So roll down the windows, crank up the stereo and let loose with Kevin Lee & The Kings.
iTunes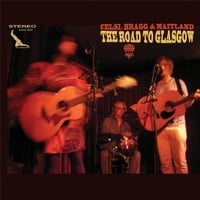 Celsi, Bragg & Maitland-The Road to Glasgow
. To celebrate the 50th anniversary of the "Summer of Love" Anny Celsi, Nelson Bragg & Duncan Maitland, three artists well-known to the power pop community, decided to combine forces to tour the UK and record a few tracks on the side and The Road to Glasgow is the result. Celsi dominates the proceedings here, with her charming "The Second Summer of Love" opening the album and an excellent cover of Bob Dylan's "She Belongs to Me" both standouts. Maitland, whose
Lullabies for the 21st Century
was #2 on my best-of 2010 list, chimes in with "Heavenly Day", a track from his days in the band Picturehouse (as well as "Insect Under the Stone" from Lullabies for the 21st Century) and Bragg covers Paul Kelly's folk/rock classic "To Her Door". It's a fun collection from three high-quality artists and worth your listening time.
CD Baby