A couple of new releases to feature before the year-end lists hit next week.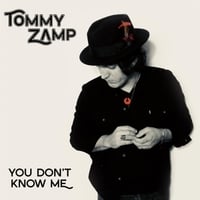 Tommy Zamp-You Don't Know Me
. This is the solo debut album for NYC rocker Tommy Zamp (who was a guitarist in the bands Fixer and Circus Life) and it fits squarely into the Butch Walker/Cheap Trick wing of power pop, which emphasizes the "power" part of the genre. Opener "Pretty Girls" sets the tone with its loud guitars, sharp hooks, "la la" backing vocals and rockin' piano, while "Tattoos of Stars" sounds like a lost Walker track with its combination of swagger and melody. "Beautiful Losers" and the closing track "Goodbye NYC" show Zamp's facility with power ballads, while "Time" and "Calling Mother Mary" rock with abandon. Rock around the Christmas tree with this one.
iTunes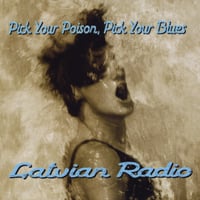 Latvian Radio-Pick Your Poison, Pick Your Blues
. Longtime AbPow favorites Latvian Radio return with their sixth album, and it's another collection of driving, buoyant pop that will get your toes tapping. Patric Westoo and company do mix things up a bit here - "Shake the Tree" is almost straight-up punk rock - but for the most part it's breezy, almost danceable pop in the vein of New Pornographers and (a more upbeat) The Shins with tracks like "Paranoia" and "Four Letter Word", while "Observations in a Major Key" has a laid-back 70s vibe.
iTunes
|
Kool Kat