Joe Benoit-Greetings from Forest Hills, NY EP
. Judging by the Ramones homage of the cover, you'd be forgiven for thinking this new EP from former Regulars frontman Joe Benoit is full of short and sweet punk rock tunes. Instead, it's a crackerjack collection of power pop and classic rock that starts off with "Waiting for Revolution", a soaring pop tune that finds the golden mean between The Gin Blossoms and Big Star and is one of my favorite tracks of 2019. "Paying the Toll" is a Cheap Trick-styled number, "Easy to Seem" would sound at home on your local classic rock station, and "Disconnected" finds Benoit in one-man band mode on a searching ballad.
iTunes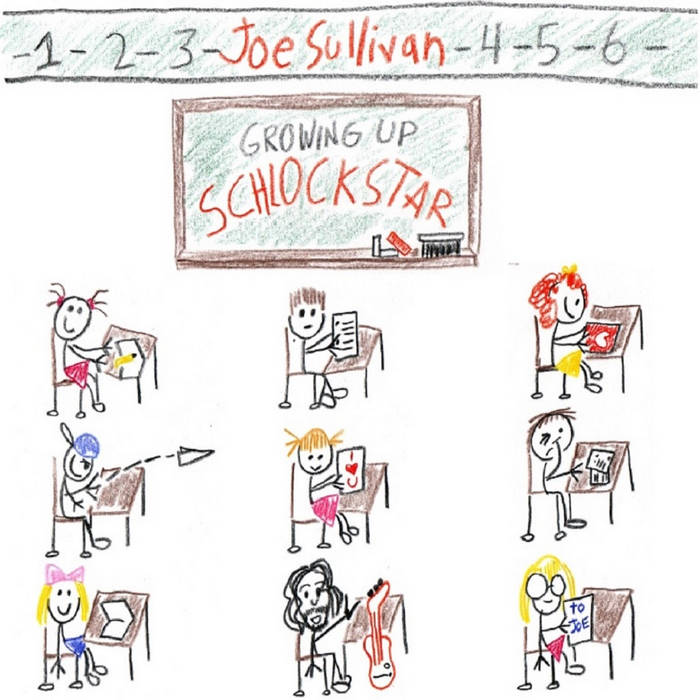 Joe Sullivan-Growing Up Schlockstar
. Futureman Records' Michigan machine continues to roll along with Joe Sullivan's followup to 2014's
Schlock Star
, an outstanding debut which finished #13 on my year-end list. The sequel is more of a "prequel" as Sullivan mines his childhood memories for many of these classic-sounding power pop tunes, including the "Penny Lane"-esque "Greenfield Acres", the midtempo "Gifted and Talented" (complete with Brian May-esque guitars and help from the gifted and talented Brandon Schott) and his mash note to a "Cheerleader". And after closing Schlock Star with a Star Wars-inspired tune Sullivan ends this one with "Space Princess", a clever pop tune which could be about Leia & Han, but isn't necessarily. Fellow Futuremen Andy Reed and Donnie Brown contribute to the proceedings as well, and I could see this one somewhere around #13 at the end of this year too.
Bandcamp
Lolas-A Dozen or Seven Tapestries
. The last few years have seen several artists which I thought I'd never hear from again re-emerge with new music, and the latest entry in that category are the Lolas, who haven't released a proper album of new music since
2006's Doctor Apache
. Tim Boykin & Co. sound like they haven't been away for 13 years as the title track embodies the high-energy power pop they'd been known for, usually clocking in at well under 3 minutes per tune (as all but one track here does). "Bon Voyage" are "Indigo" are another couple of quick and catchy nuggets, and "Lightning Mountain (NSFW)" is only not safe for work if your co-workers can't take power pop awesomeness. Welcome back, boys.
Bandcamp