Xavier Calvet-Crosswinds
. Spaniard Xavier Cavlet's debut album Firebird caught my year a couple of years ago, but nothing in it prepared me for this outstanding followup as he's traded in Firebird's rootsier sound for a janglier 80s pop sound. There's not much jangle though in the opener "The Runner" which lives up to the driving nature of its title and builds to a pulsating crescendo, but "Lovers for All Time" and especially "Hard to Believe It" split the difference between The Smiths and Tom Petty. Although the momentum flags a bit mid-album, "Get a Job" and "Windy Winter" restore the power pop, the Jayhawks-esque "Meet Me in the Crowd" returns to Calvet's roots, and the ballad "Old Days" closes things with a touch of Brian Wilson.
iTunes
Static in Verona-The Loud Nothing
. Speaking of stylistic shifts, the last few albums from Rob Merz's Static in Verona have drifted from his power pop roots to more of an esoteric dream-pop sound. With The Loud Nothing, Merz opts for a more direct approach in his sound while still retaining the signature Static in Verona sound. The title track informs of this shift right away with its wall-of-sound production in service of a wonderfully melodic number, while the urgent "Ruin the Riot" lets you know that the more direct sound is no fluke and the hook-filled "Fade to Gray" leaves you catching your breath. Merz' eclecticism hasn't gone, though - "Daggers" (with ethereal vocals from Seraphina) finds him mixing the electronic and experimental with his pop, as does the cacophonous "Stuck With Silver". With the pendulum having swung back a bit, this might be the quintessential Static in Verona album.
iTunes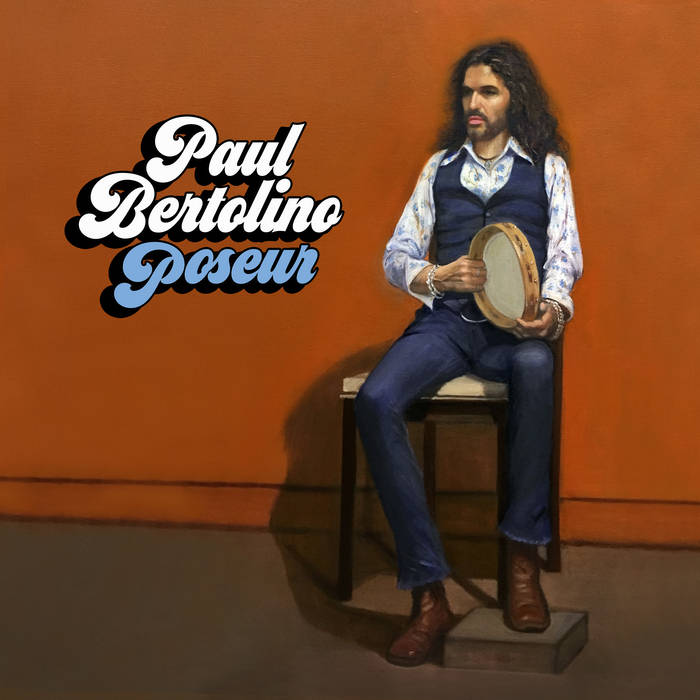 Paul Bertolino-Poseur
. Paul Bertolino is another artist who had a fine 2017 album (Toy Box) that I didn't write about at the time who's back with a new release that's compelled me to mention. Bertolino can bring the power pop, but his true muse is 70s AM radio and the sax-infused, R&B-influenced "On the Downslide" opens Poseur in suitably funky (and catchy) fashion, and "Parade" wouldn't be out of place on a Jackson 5 or an Osmonds album. Meanwhile, the power ballad "Ghosted" finds Bertolino in full falsetto a la Phillip Bailey, and the flute and sax on "All the Way to Chicago" really does transport you back to 1975. There's straight-ahead power pop to be found here too with "Pressing On", "Tap Out" and "Doll". But if you grew up on radio that one minute played Stevie Wonder or Billy Preston one minute and Paul McCartney or Todd Rundgren the next, Poseur will get you in that spirit again.
iTunes