Nick Piunti & The Complicated Men-Downtime
. Nick Piunti has been the gold standard for indie power pop over the last decade with year-end top 10 spots for all four of his previous releases, so a new record is always a welcome thing. This time around he bills his backing band and the more the merrier as Downtime is another lean, mean collection of 10 instant power pop classics. With the backing band more prominent there's a slightly harder edge to the tunes but not at the expense of melody. Opener "Upper Hand" will wake you out of whatever slumber you were in, "Every High" is one of his typical could-have-been-a-hit-in-the-80s tunes, and "Gonna Be Good" is both one of the better tracks on the album and what I'm thinking when I hear there's a new Nick Piunti album.
iTunes
The Breakup Society-Before the Intervention Ruined Everything
. Power pop isn't always known for its sharp or clever lyrics, but Ed Masley and his band The Breakup Society have been giving us tunes with a twist for a while now. A search of my archives reveals that this is the first time I've written about them, an injustice I'm remedying now. Masley's lyrics are reminiscent of a less bitter, less acerbic Elvis Costello and the music is first-rate. Titles like "My Little Cautionary Tale", "Slow Day at the Outrage Factory", "Her Alpha Male" and "Don't Let the Hipsters Catch You Crying" speak for themselves and you'll have your share of "aha" moments while listening. And album closer "Strength Was Always Your Weakness" was co-written by kindred spirit Scott McCaughey, with his Minus 5 catalog being another touchstone for Masley & Co.
iTunes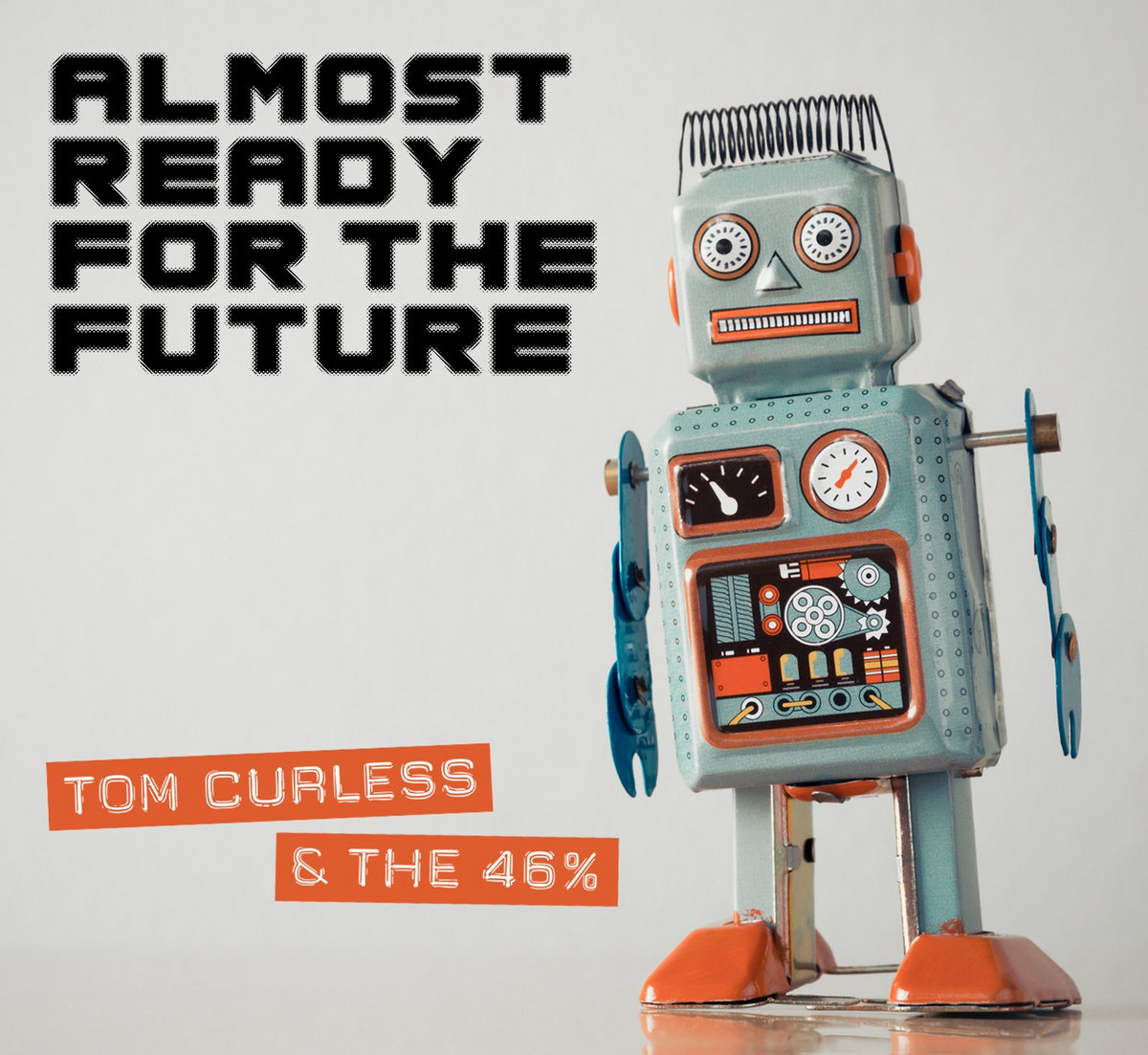 Tom Curless and the 46%-Almost Ready for the Future
. Like Nick Piunti above, Tom Curless is an honorary member of what I call the Michigan power pop mafia, and also like Piunti he brings his backing band, the 46%, front and center on his latest solo release. This is his second under his own name; before that he had released several albums as Your Gracious Host. This one's a more rocking affair than his 2018 album Songs of Movement and you could put the album on a playlist with Piunti's and it would fit right in. "Always in Between" gives the album rocket fuel right out of the gate and following is probably the album's best track "House on Fire", which throws in some cheeky Cars-esque synths. "Just Wanna Talk" has a bit of a Beck vibe (without the white boy rap) while "Unexpected Knock" rocks hard. Whatever future you're almost ready for, it should include Curless's latest.
iTunes