Several artists we've featured here on the site are out with new EPs, so here's a quick look at them:
Steve Robinson-The Time of Our Lives
. The English expat who hails from my home region of Tampa Bay is back with his first new music since 2007's outstanding
Undercurrent
, and this EP continues the folky pop strengths of that disc. Getting help from labelmates The Ditchflowers, Robinson shines on all 5 tracks here, but the real standout is "Bed of Nails", which features a slow build from a mostly acoustic number to swelling choruses and full instrumentation and reminds me a lot of my favorite Undercurrent track, "Wooden Hill". Robinson is a class act, and this EP was worth the wait.
CD Baby
|
iTunes
|
Bandcamp
Ike-The Little People, Church and the Steeple
. Although the latest from these Philly rockers who put the "power" in "power pop" is nominally a full-length, I consider it to be an EP given that there are only five new tracks here (the remainder of the disc consists of acoustic versions of the five new songs & a radio edit). Still, these five new tracks continue the band's metamorphosis from a traditional power pop band when Cliff Hillis was on board to a harder-rocking sound now that John Faye is in charge. "Rock 'n' Roll Dreams" lets you know this right away with its stadium rock flourishes and Faye's take-no-prisoner lyrics. "If I Can Help It" has the 70s classic rock sound down, and "Just Like That" is vintage power pop with a driving chorus. I like Ike, and you'll like this EP too.
CD Baby
|
iTunes
|
Listen at ReverbNation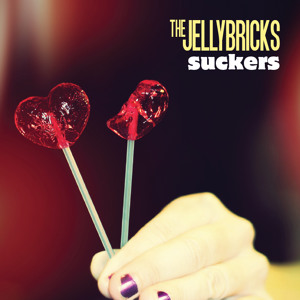 The Jellybricks-Suckers
. Heading west from Ike's Philadelphia we find Pittsburgh's Jellybricks, who have been with us since the 90s. Their latest is more what we've come to know and love from the band, hard-charging power pop not unlike their statemates referenced above. "Rock and Roll Suicide" fits the definition of melodic rock to a "T", "Sold" has me sold with its rollicking beat and tuneful guitar attack, and how often do we get a track named after one of the more obscure elements on the periodic table ("Beryllium")? More good stuff, and the real suckers here will be those who miss out on this EP.
Buy at official site
|
MySpace
|
Soundcloud