Corin Ashley-Broken Biscuits
. Corin Ashley has been through a lot since we last heard from him in 2013 with the wonderful New Lion Terraces. In January 2016, he suffered a parietal lobe stroke which left him unable to move the fingers on his left hand and with a paralyzed vocal cord. After some hard work with a neurosurgeon who had experience with musicians recovering from brain injuries, Ashley re-learned how to sing and play the guitar and was back on stage by the end of the year, and he's also managed to release a new album which may actually be his best yet. While his previous releases were more chamber/baroque-pop oriented (one of his albums wasn't called Songs from the Brill Bedroom for nothing), this one has a more immediate appeal, as though Ashley is seizing his new lease on life. The fairly raucous opener "Little Crumbles" recalls McCartney in rock-and-roll mode, the delightful "Wind Up Boy" (with vocals from Tanya Donnelly) is another upbeat pop treat and "In Appropriate Fashion" is straight-up power pop. But fans of the old Ashley have no need to fret either - "Magpie over Citadel", "Junior Partner" and "Powder Your Face With Sunshine" are pristine chamber pop numbers. A triumphant return, and one of 2017's best to date.
CD Baby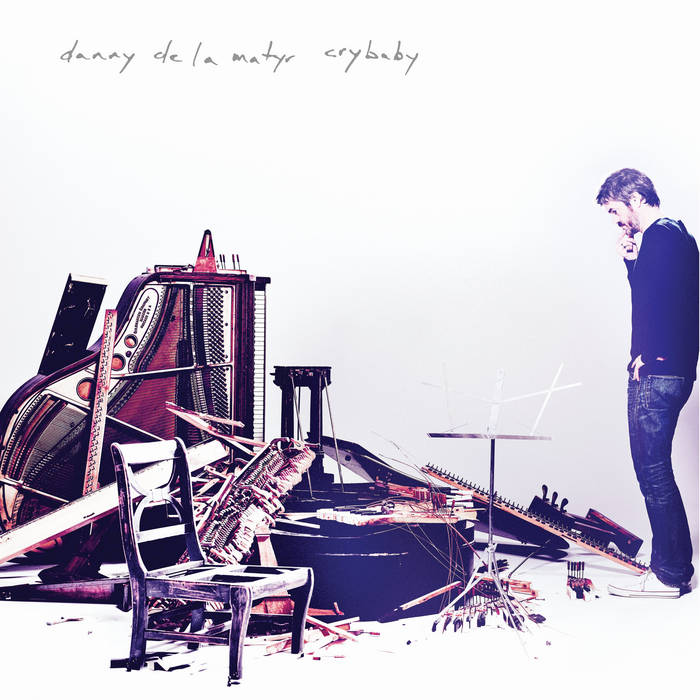 Danny de la Matyr-Crybaby
. You can be forgiven if Danny de la Matyr's name doesn't sound familiar, but if you're a long-time reader of this site you might recall his band called The Sheers, who put out the fine
Goodbye World
back in 2006/2007. We haven't heard much from him since, although he's worked with Rhett Miller, Jesse Malin and more recently Luther Russell, both solo and with Those Pretty Wrongs, Russell's project with Big Star's Jody Stephens. During all that time he was putting together his solo debut, and it was worth the time. After a couple of lovely, Elliott Smith-style tracks to open the album, things perk up with the slinky melody and staccato guitars of the title track, the power balladry of "How Can it Be?" and the chiming power pop of "Lines". Other standouts include the Beatlesque "Skeleton Key", the rocking "Misfire" and the anthemic piano pop of "Fade to Grey". A solid disc from start to finish.
Bandcamp
Wiretree-Towards the Sky
. Kevin Peroni has been releasing quality indie-rock/power pop albums as long as I've doing this blog, and on his fifth full-length the Austonian comes through again. From the understated opener "Let Me In" to the driving, ELO-like "J.F. Sebastian" (an homage to the
Blade Runner
character?) to the classic Wiretree sound of "Dive" to the trippy title track, Towards the Sky is a welcome addition to the Wiretree canon. And "Didn't Know Your Name" might be the album's best track, with its steady build toward a driving climax.
iTunes