Here a few discs that I heartily recommend that I've been meaning to blog about: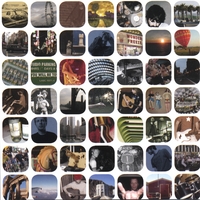 The Sheers-Goodbye World
. I've had this disc for about a month or so, and originally it didn't jump out at me - it sounded good, but not a lot to distinguish it from some other good discs I've heard. But on coming back to it recently, I found that most of the hooks had burrowed themselves into my brain, and it was like catching up with an old friend. This is really good power pop with a bit more of a commercial sound; in fact, "You're Just Lonely" was recently featured on the ABC TV Series "Men In Trees". I hear The Tories and Jellyfish here, but more in frontman Danny DeLaMatyr's vocals than the sound, which is more akin to Fastball or Semisonic. One notable exception: the early-McCartney/Emitt Rhodes influenced ballad "It Is What It Is".
CD Baby
|
Not Lame
|
MySpace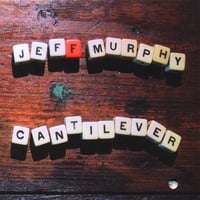 Jeff Murphy-C
antilever.
This release was a big deal in the power pop community as this is Shoes legend Murphy's first proper solo disc (he & Herb Eimerman put out a great quirky pop record in the 90s as The Nerk Twins, titled Either Way and which can be found
on eMusic
), and it's certainly no letdown. In fact, Cantilever has more in common with the quirky Either Way than the classic Shoes sound, and is the perhaps the stronger for it. From the humorous-but-earnest "I'm a Tool For You" to the great piano hook of "You're an Icon" to the jangly pop of "It Happens All The Time" to the train sounds of "She Don't Drive", Cantilever is a diverse mix of pop styles that doesn't follow a formula. Kudos to Murphy for making this more than a Shoes rehash (not that that wouldn't have been bad either).
CD Baby
|
Not Lame
|
Kool Kat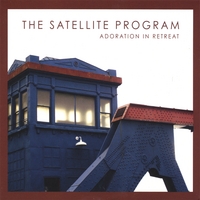 The Satellite Program-Adoration In Retreat
. This Seattle band has kind of slipped under the radar, but they have an excellent sound that falls somewhere between straight-ahead power pop and americana/alt-country. This is apparent right off the bat with "Tough When You Tell Me", which jangles with enough grit to please fans of both genres. Other highlights include the rocking "Inside Man", the midtempo "Rollaway", "Red Roses In The Snow", and the moody ballad "Western Electric" (a great song title for this band's sound). You can listen to the whole thing at
their official site
, and grab it
at CD Baby
. Or perhaps by the time you read this, it'll be featured on the front page of Not Lame, per the news section of the band's site. Either way, check it out.