Scott Warren's been one of the most consistent artists featured on this site over the last 12 years, from his days in Signal Hill Tranmission to a series of quality solo albums including 2012's
Dyed in the Wool
, one of the best pop albums of the decade. Here he teams up with Molly Orlando as Wounded Bird for an EP of Americana informed with a pop sensibility. "Medication for My Heart" is a classic alt-country duet in the vein of Gram & Emmylou or Ryan Adams & Caitlin Cary in Whiskeytown, while Orlando takes lead on the vintage balladry of "Arms". Meanwhile, fans of Warren's output will enjoy "I'll Grow Old With You", the most pop-informed track of the batch with its loping electric guitar and which would have fit right in on Dyed in the Wool. And "Workin' Out the Kinks" is a rave-up that shows off Warren's versatility.
iTunes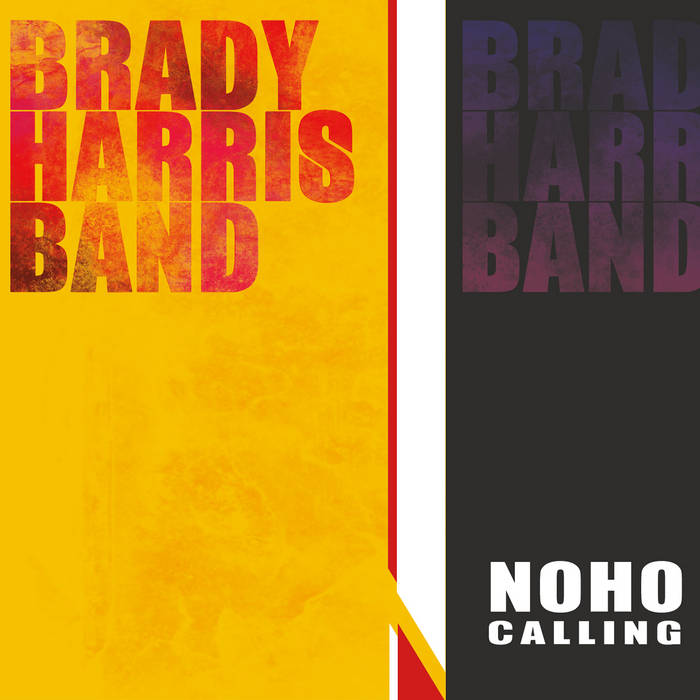 Brady Harris Band-NoHo Calling
. Another longtime favorite of the site who's straddled the line between Americana and power pop is Brady Harris, who returns with NoHo Calling, "NoHo" being a reference to his North Hollywood via Texas base of operations. The album is a mix of the twangy Beatlesque ("Let's Live", "Better Late Than Never"), bloozy ballads ("Raise a Glass", "The NoHo Sound"), some clever covers (The Go-Go's "Our Lips Are Sealed" and Grace Jones' "I've Seen That Face Before") and rootsy rockers ("I Think I Know", "Drain Me"). And to round things out there's even a paean to "Old Drunk Motherfuckers", of which Brady may or not be one.
Bandcamp