Seems like Dave Hill is everywhere these days. His comedy stylings are ubiquitous and if you've watched HBO's
Late Night With John Oliver
at all over the last few years you've heard Valley Lodge's "Go" from 2013's
Use Your Weapons
as the show's theme song. And now his all-out aural assault continues with two releases from different projects, both of which are worth your time.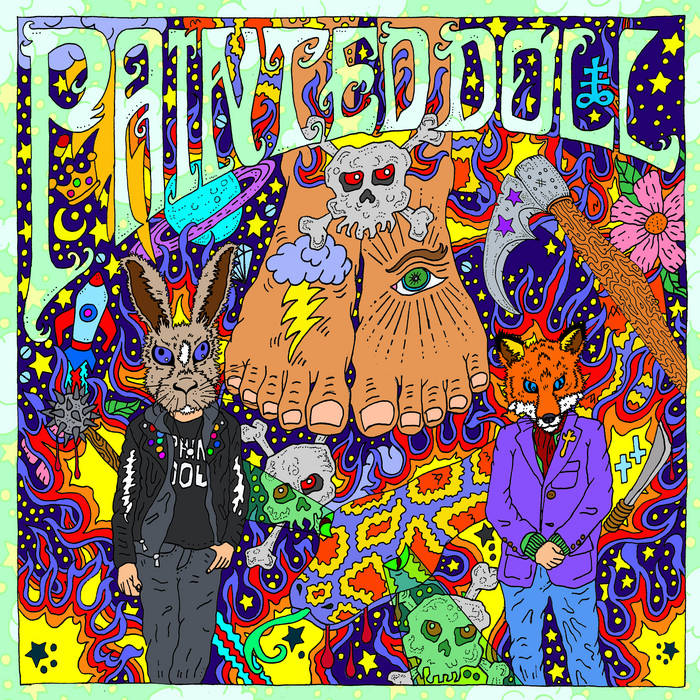 Painted Doll-Painted Doll
. Hill loves his different musical projects (going all the way back to Uptown Sinclair, one of my favorite all-time band names) and by looking at the cover of his latest effort you might be forgiven for thinking it's another heavy-metal outing like his band Witch Taint (one of my least-favorite all-time band names), especially when you learn that he's teamed up here with Chris Reifert of "extreme metal" bands such as Autopsy and Death. But Painted Doll is closer in spirit to Hill's power pop band, Valley Lodge, only without the bubblegum. It's a rock album that's more rock than
rawk
, drawing on Hill and Reifert's love of 60s/70s garage, psychedelic rock and stoner rock, and will appeal to power-poppers as well. Opener "Together Alone" owes a bit to "(Don't Fear) The Reaper" (and perhaps The Smithereens' "Blood and Roses"), while "Hidden Hand" has a bit of a glam rock vibe. Elsewhere both the title track and the catchy "She Talks to Mirrors" channel late 60s British mod rock and "Find Your Mind" is just straight-up raucous rock. And it all closes with the loudest, trippiest cover of "I Put a Spell on You" that you're ever likely to hear.
iTunes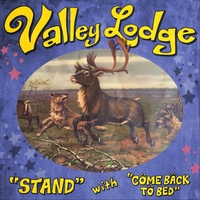 Valley Lodge-Stand b/w Come Back to Bed
. And fear not power poppers, Valley Lodge is back as well as Hill & Co. have released a two-sided single from what is believed to be a forthcoming album. "Stand" is another of the Lodge's infectious, almost-danceable tracks in the vein of the aforementioned "Go" while "Come Back to Bed" is straight-ahead, catchy rock.
iTunes