The Great Affairs-Ten & 2
. Denny Smith returns again with The Great Affairs and their latest is a harder-rocking, crunchier-sounding affair that reminds me more of Smith's former band, fORMER. No longer content to play in the Gin Blossoms' sandbox, Ten & 2 owes more to Cheap Trick, KISS and maybe even Bon Jovi. This is vintage 80s/90s AOR with the standouts being "What You Get is Gone", "Unfound" and "Back to Boston", which could become a Fenway Park anthem in the near future. Rock on!
iTunes
|
Kool Kat
Bird Streets-Bird Streets
. It's been quite a while since we heard from John Brodeur and in that time the New York popster has hooked up with Jason Falkner, who co-writes and produces this new Brodeur joint under the name Bird Streets. And damned if it doesn't sound like a Jason Falkner album, which is always a good thing. This is apparent on the chorus of opener "Carry Me" which has that Jellyfish feel, while the other highlights are the anthemic "Stop to Breathe", the angular mid-tempo rocker "Direction" and the trippy "Heel". A first-rate collection of tunes which will appeal to Brodeur fans as well as Falkner/Jellyfish fans.
iTunes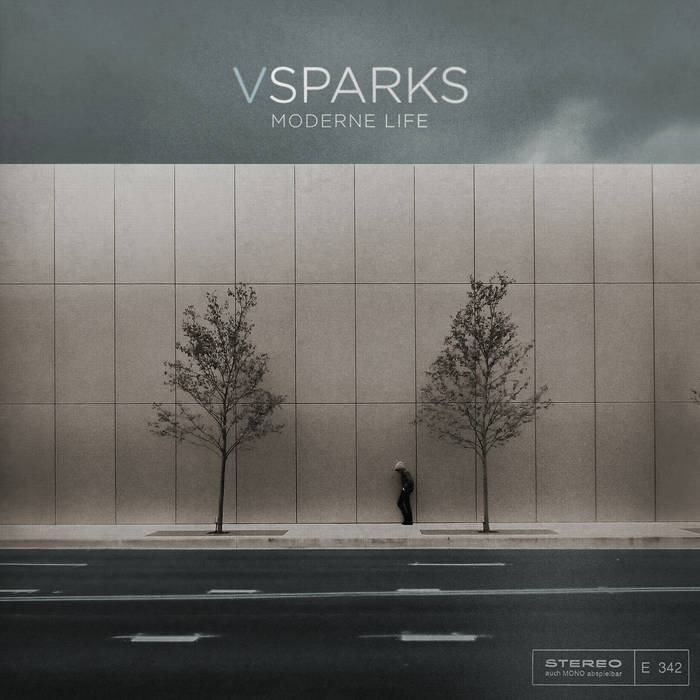 V Sparks-Moderne Life EP
. This Chicago 5-piece got on my radar last year with their fine EP New Sensation, but they've taken a leap forward here with the followup. These guys specialize in high-energy pop with manic tempos, synths and pianos, and high-register vocals that recall Bryan Scary, The Format/Nate Ruess and Queen. The latter band is clearly the influence on "The Game of Everybody Knows It's You", which is the best Queen rip I've heard in ages, drawing on A Night at the Opera's "Lazing on a Sunday Afternoon". The frenetic "Remodel" and "Hollywood" are also standouts. This is high octane-fun that's perfectly suited to an EP because frankly 10-12 tracks like this would be exhausting.
Bandcamp
(out on the 28th)