Checkpoint Charley-Pomp, Twaddle & Bombast: Songs 13-24
. Back in May I was excited to see the return of Checkpoint Charley after a 10+ year absence when they gave us
a Star Wars-themed EP
which featured
a contrarian take on Jar Jar Binks
. At the time they promised the proper followup to 2005's Songs One Through Twelve and the bombastically-titled Pomp, Twaddle & Bombast: Songs 13-24 is now here. Like their previous releases, Songs 13-24 is vintage power pop, chock full of hooks and melodies with influences ranging from Jellyfish to Badfinger. "Acting My Age" obliquely addresses their absence and their middle age in tuneful fashion, "Facing the Music" is top-rate power balladry, "Out of the Blue" has something approximating a dance beat, and the baroque "Adam and Eve" and "Young and Naive" are where they really channel Falkner, Manning & Co. And those guys are getting back together anytime soon, so the return of Checkpoint Charley is as close are you're gonna get. I don't have samples to share unfortunately, but if you listen to their older stuff you'll get the idea. Kool Kat is offering the CD along with the Jedi EP as a package deal or you can download directly at their official site.
Kool Kat
|
Official site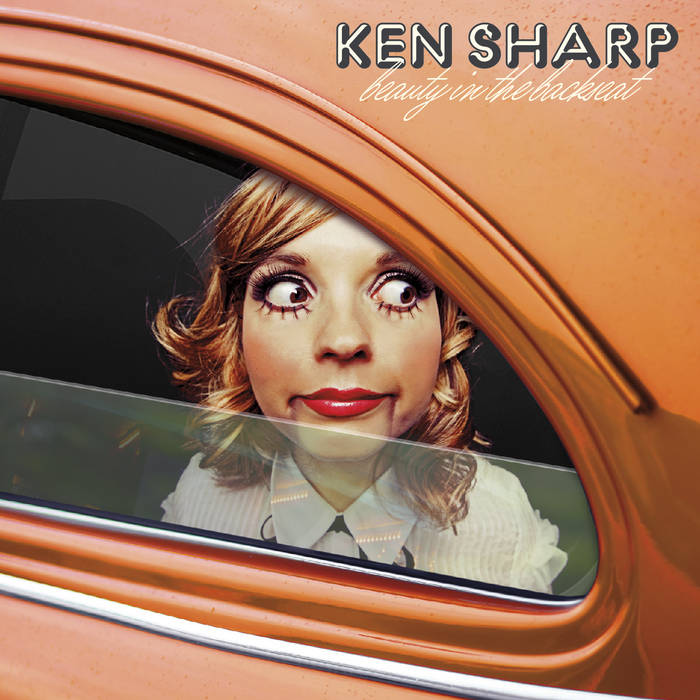 Ken Sharp-Beauty in the Backseat
. Ken Sharp remains one of the most interesting guys in the power pop scene, equally adept as an author as he is a musician, with his most recent tome being
Volume 4 of his "Play On! Power Pop Heroes" series
. Ken's now out with his latest musical opus, and it's a slight departure from the classic power pop he's usually known for. On Beauty in the Backseat he adds a Philly soul element to the mix and it's a welcome progression. Fernando Perdomo proudces and Sharp's gotten some of those pop heroes he writes about to help him out - if you're making a Philly Soul-influenced album there's no one better to get than John Oates and he contributes backing vocals to the wonderful "Philly Kind of Night", and Ace Frehley of KISS (the subject of one of Sharp's books) throws in a guitar solo on the opener "Rock Show", the best song of its kind since Paul McCartney's on Venus and Mars. Other standouts include the delightfully smooth "Lemons to Lemonade" and "The Hardest Part" while fans of Sharp's more traditional power pop sound won't be disappointed either - "24 Hours a Day" and "Pull the Strings" (speaking of Jellyfish-influenced) fill the bill on that score. This is pop at its purest, so you'll want to look Sharp with this album in your collection.
iTunes