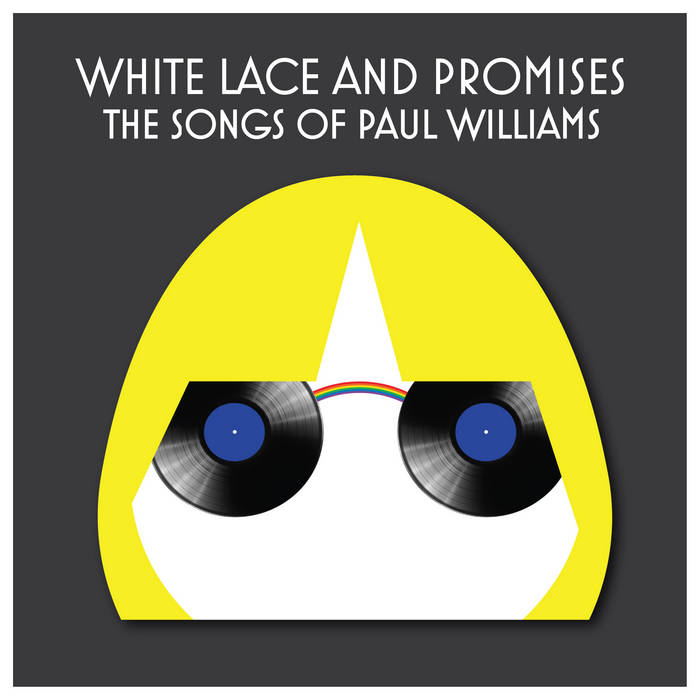 Various Artists-White Lace & Promises: The Songs of Paul Williams
. Andrew Curry has done it again. The man behind some of this decade's best compilations (including the "lite rock" Drink a Toast to Innocence for which I broke my own rules to make #1 of 2013) has turned his attention to 70s songwriter extraordinaire Paul Williams. While Williams' impish blond mop-top and glasses guise is well-known enough from TV and movies to stylize on the cover, the average music fan may not be able to rattle off all the songs he wrote for others which became hits in the 70s and early 80s. His most notable successes came from the Carpenters, whom he put on the map with songs such as "Rainy Days and Mondays", "We've Only Just Begun" (from which the compilation gets its title with the lyric "white lace and promises") and "I Won't Last a Day Without You" among others.
The usual all-star cast of indie poppers contribute here, with Cliff Hillis nailing "Rainy Days and Mondays", Corin Ashley faithfully covering "We've Only Just Begun" and Chris Price's enthusiastic reading of "I Won't Last a Day Without You". But Williams was more than the Carpenters - Cait Brennan turns into a wonderfully trippy version of Three Dog Night's "Old Fashioned Love Song", The Davenports add their power pop style to "Evergreen", Barbra Streisand's smash hit from the 70s version of
A Star is Born
, and Andy Reed gives the cheesefest which is Kermit the Frog's "Rainbow Connection" his all. But while the covers of the well-known hits by your favorite current-day artists are what pull you in, the real treats here are the covers of lesser-known tracks, some of which Williams recorded himself. Greg Pope's "Waking Up Alone" could pass as his one of his own tunes, and Plasticsoul's "Still Alive" rocks way harder than anything you might associate with Williams.
Given that Williams' métier was lite rock, this compilation makes a great bookend with the aforementioned Drink a Toast to Innocence, so this one is a must-have holiday gift for fans of timeless pop music.
Bandcamp
Hot Nun-Born to Blaze
. Hot Nun is Jeff Shelton's vehicle for rocking harder and louder than he does with the jangle-oriented Well Wishers, and this latest EP delivers more of the
rawk
you didn't know you needed but can't do without after hearing. From "Livin' a Dirty Mind" to "Anyway" to "Back to Now", Shelton & friends live up to their own description of "imagine you're at a weekend kegger and Judas Priest and The Archies are jammin out to some Cheap Trick while Bob Mould and the McDonald brothers from Redd Kross chime in". Their mission statement can be summed up in the title of the final track: "Rock and Roll is My Advice".
iTunes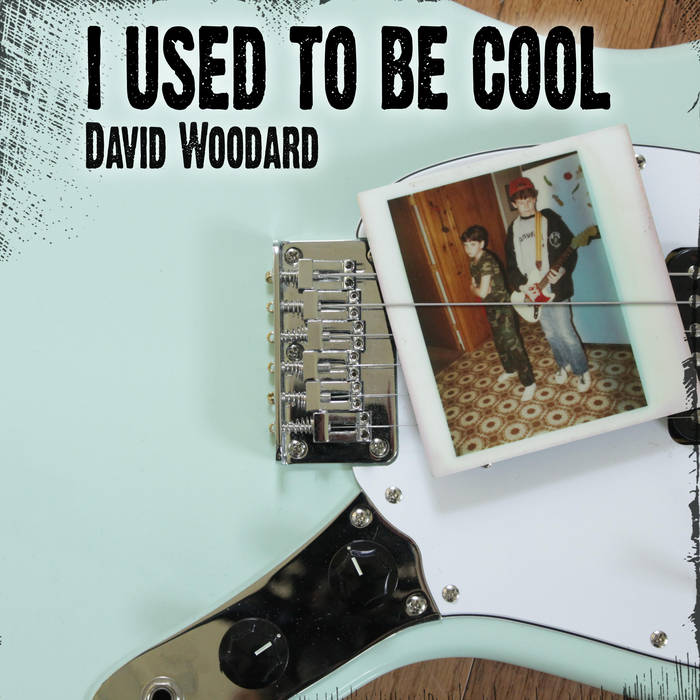 David Woodard-I Used to Be Cool EP
. Nashville's David Woodard has stumbled upon the perfect title for all of us middle-aged power poppers who came of age in the 70s and 80s (although I myself was never cool), and his debut EP reminds me of the godfather of Nashville power pop, Bill Lloyd (who himself has a great new album out which I may or may not get to before it ranks very high on my year-end list). Opener "We Didn't Know" is a wonderful wistful song which looks back on lost youth, while the title track is a jangly delight and "Chase After Me" recalls the kind of smart pop Lloyd is known for. Woodard closes out the EP with a quality cover of The Beatles' "Help!" and he also has a
pretty good Christmas single
out as a separate release.
iTunes