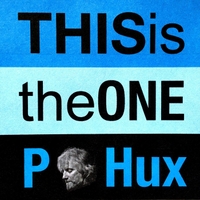 P. Hux-This is the One
. It's been a while since I reviewed a Parthenon Huxley (P. Hux for short) album, but this is the one that got my attention. Most of you don't need an introduction but for those who aren't familmiar, Huxley has been a veteran of the music scene for many years, both as a solo artist and with ELO II. The rocking title track tells us "this is the one we've been waiting for" and it's not wrong, an opener reminiscent of McCartney's "Rock Show", while "September Clouds" has a Tom Petty feel to it. The 70s rock of "Just Sayin'" with its call-and-response chorus is another standout, and "Inside Your Shoes" is pop brilliance. And if you want well-crafted ballads, "Running Home to You" and "Honey Sweet Baby" fill the bill. Hux's best in years and a worthy addition to your collection.
iTunes
Greg Pope-A Few Seconds of Fame
. Another artist who needs no introduction on this site is the Pope of Power Pop, Greg Pope. One of the more consistent power poppers of the last 15 years, both solo and with Edmund's Crown, Pope is back with another top notch collection of southern-fried DIY power pop. Once the chunky guitars and shimmering melody of "Forget About You" comes out of your speakers, it's like reuniting with an old friend - and the hits keep coming. "She's Already There" sparkles and shines, and Pope's albums are always good for one unforgettable track. This time it's "Cave Days" in which Pope chronicles a day in the life of a caveman, set to an insanely catchy melody. Also don't miss the martial melody of "Planet Earth" and "Dreams About You, which recalls Elliott Smith in his more rocking moments.
iTunes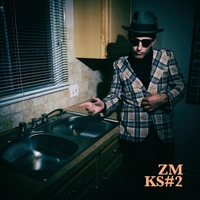 Zander Michigan-Kitchen Sink #2 EP
. Zander Michigan (the stage name of Alexander Melidis) isn't quite power pop, but it's somewhere between pop and rock and undeniably catchy. "Yoga Poses" boasts a keyboard hook and a chorus that will burrow its way into your brain. "Set Me Free" is heavy guitar pop, and "Watch Your Body Sing" might even be catchier than "Yoga Poses" with another clever piano hook. The 4-song EP concludes with "Colors in Your Eyes", another memorable number which starts as a stately piano ballad but transforms into something louder with ringing guitars in its second half, not unlike Coldplay's "The Scientist".
iTunes