Time to kick off 2020 with a new album, EP and single!
Rob Martinez-Maybe Miss America
. Albuquerque pop-rocker Rob Martinez is back with his third album on Adam Marsland's Karma Frog label and though I enjoyed his first two (one of which I had in a year-end list) I just realized I hadn't featured him on the site. Time to remedy this with Maybe Miss America, his most assured work to date. For the unfamiliar, Martinez is a purveyor of adult pop in the vein of Neil Finn and Cliff Hillis, and on this one he opens with the 1-2 punch of the mid-period Beatles-influenced "The Letter" and the poptastic "Summer of Love", a deft mix of Merseyside and Brian Wilson. Other highlights include the groovy "All I Ever Wanted", which wouldn't be out of place on a Red Button album; the McCartneyesque ballad "Genevieve Chasteau"; and the jangly title track. Suddenly now there are 99 spots left on my top 100 of 2020.
Karma Frog
Brian Jay Cline-Songs for a Generation of X's EP
. You just can't sleep on Brian Jay Cline. When I was compiling my year-end lists a couple of weeks ago I checked the link for his Critics Darling album I was including and discovered he had released another EP mid-year which I missed. And then on top of
that
, he released this new EP last week. So my advice is to bookmark
his Bandcamp page
and keep checking at least once a month. This latest EP again finds Cline doing what he does best - rootsy pop/rock a la Marshall Crenshaw and Bill Lloyd. "Two Left Feet" is a gem complete with harmonica, "Permanent Midnight" has an 80s feel to it with the rangy guitars and synths in the background and "High and Lonesome" is an earnest, building rocker. And Cline even tries out reggae with "Knockout" which succeeds in despite of itself. Keep 'em coming, Brian!
iTunes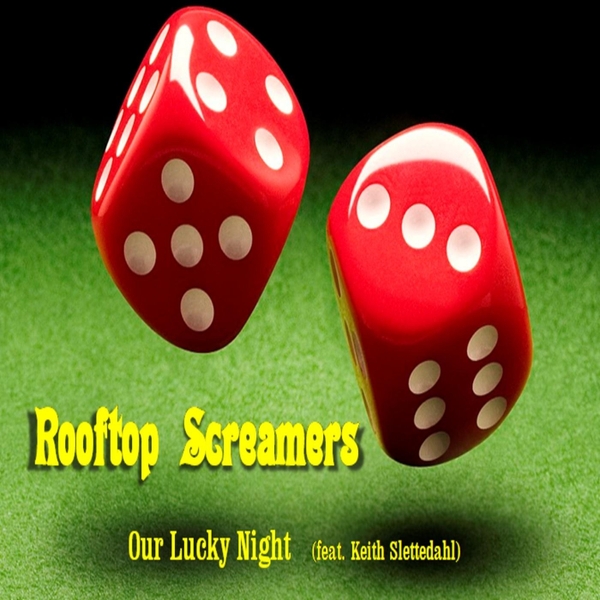 Rooftop Screamers-"Our Lucky Night" featuring Keith Slettedahl
. Former Throwback Suburbia drummer and songwriter Mike Collins' Rooftop Screamers project continues apace with new music featuring various frontmen from the indie power pop community, and his latest for 2020 is "Our Lucky Night" which finds Keith Slettedahl, former lead singer of The 88, on vocals. The song has a great winding melody and with Slettedahl on board it can easily pass for a lost 88 track.