The Szuters-Sugar
. If the name "The Szuters" rings a bell for you, it's maybe because you became aware of them in the original incarnation in the mid-90s, where they became quite popular in Japan (a power pop cliche, I know). They later changed their name to Magna-Fi and went to a harder, modern/alt rock sound, played Ozzfest, supported Sevendust on tour and broke up by the end of the decade. Well brothers Mike and CJ Szuter reformed The Szuters, came back with a classic power pop sound and the byproduct Sugar is one of 2020's more pleasant surprises in a year of unpleasant surprises. Opener "Two We Will Always Be" has an early-Beatles sound, the piano-based "Don't Lie to Me" has a bit of Todd Rundgren to it, and "Baby Don't You Be So Blue" channels The Raspberries. Elsewhere "The Things That You Said" has a Jon Brion-in-Jellyfish vibe and closer "The Most Beautiful Girl" should have been chiming out of AM transistor radios in the 70s. This is Power Pop with two capital Ps, and though the general sound may be familiar, the songs themselves are fresh and exciting. Easily a top 10 candidate for the year-end list.
iTunes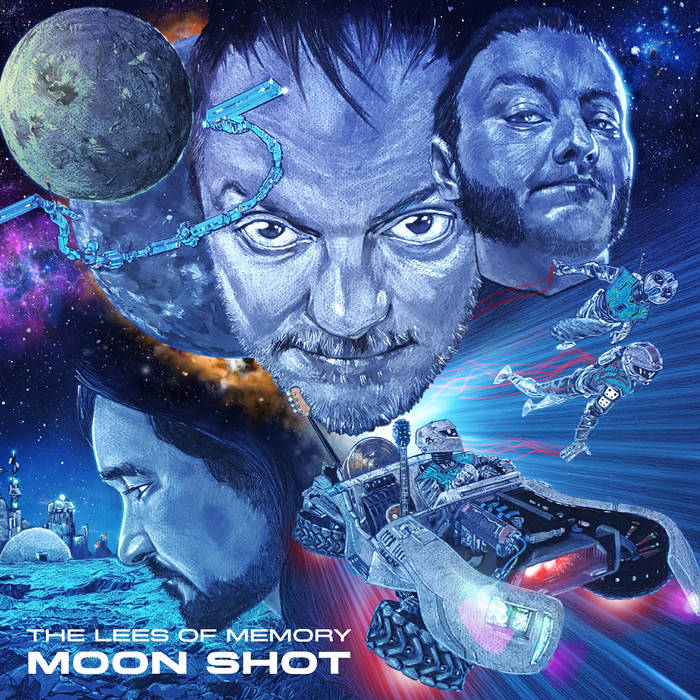 The Lees of Memory-Moon Shot
. Superdrag was one of the great power pop bands of all time, spanning the 90s through the mid-2000s. The creative force behind the band, John Davis, has had various projects solo and otherwise since that time but lately has teamed up with Brandon Fisher as The Lees of Memory over the last several years. While the Lees have had several singles, EPs and even a double album which have all been just fine, Moon Shot is the first Lees release that stands with the best of Superdrag. Hearing the crunchy guitars and melodies of "Lonely Everywhere" along with Davis's voice will bring you back to those days, as will the take-no-prisoners heavy pop of "Crocodile Tears". The spacey rock and indelible chorus of "Free & Easy" is a real triumph as is the loud-but-languid "No Floor No Ceiling". This Moon Shot is definitely more Apollo 11 than Apollo 13.
iTunes
Nite Sobs-Do the Sob!
. This Austin, Texas 3-piece has a real throwback sound and Do the Sob! is 13 tracks of catchy-as-hell pop which all clock in under 2:46. They bill themselves as "skinny ties and four eyes" (all 3 members are bespectacled) and that's just about enough to describe their sound given their debt to the likes of Buddy Holly and Marshall Crenshaw. Hooks and harmonies galore and all of these songs are excellent, but my two favorites are "I Need to Hear It" and "Vowelerie"; your mileage may vary. So ignore The Pretenders and start your Sobbing.
iTunes