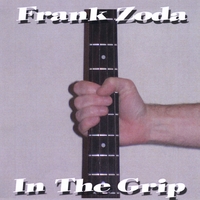 Frank Zoda-In The Grip
. Pennsylvania's Frank Zoda makes his debut with In The Grip, a generous 13-track (plus 3 bonus tracks) offering that will appeal to fans of Richard X. Heyman, as well as recent releases from Doug Bryan and Tim Morrow. Zoda's formula here is earnest vocals in support of a traditional, melodic power pop sound, and it comes through big time on tracks such as the rocking "Expectations" and "Love In Your Eyes", the latter of which has a definite Marshall Crenshaw vibe. Another winner is the lushly produced ballad "The Way", which is also featured in an acoustic, "as natured intended" bonus track version, and its musical cousin, "No Reason". And in some alternate universe, "Another Lonely Christmas" might be a holiday standard. Get a "grip" on this one.
CD Baby
|
MySpace
The Rhinos-In Rhi-Fi
. You say you want some jangle pop? If it weren't for The Byrds, these guys would probably be the band you'd see when you look up "jangle pop" in the dictionary. This Swedish band has their second album out for Rainbow Quartz, and it's even better than the first. From the signature jangle of leadoff track "Everything That She Believed" to the baroque 60s pop of "Love (The Strangest Thing)" to haunting "My Town" (which recalls early REM crossed with 60s Britpop), it's all good. Rhiotously good, in fact.
Kool Kat
|
MySpace
|
eMusic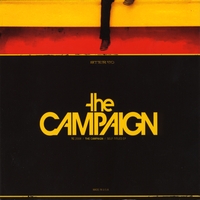 The Campaign-The Campaign (EP)
. It's fitting that in this presidental election year we get a release from a band named The Campaign. You won't need a political consultant to tell you that this Texas band is promising high-energy power pop in the spirit of Orson, Rooney and other modern bands. There's no debate that "Catch My Life" is a catchy track, and the power ballad "Yours Tonight" should be worth a few points in the female demographic. And "Taking My Chances" will not reduce the federal deficit, but will reduce your own music deficit. All in all, this is a winning Campaign. I'm Steve from Absolute Powerpop, and I approve this EP.
CD Baby
|
MySpace