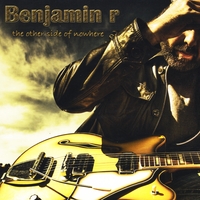 Benjamin R-The Other Side of Nowhere
. This LA singer-songwriter (whose real name is Robert Selvaggio) has crafted a fine pop album that puts him right there with other contemporaries from the City of Angels such as AM and Gus Black, and also recalls Pete Yorn in places, especially on the engaging opening track "Quit". The uptempo "Falling Apart" is another standout, bringing Keith LuBrant to mind, and the melancholy "Tell Me I'm Wrong" also hits the right melodic notes. He also has a way with the ballads too, as he demonstrates on "Beautiful (Ugly Now)", while "Time is Running Out" has a bit of Jon Brion to it. An impressive debut.
CD Baby
|
MySpace
|
iTunes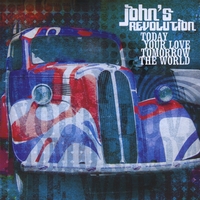 John's Revolution-Today Your Love, Tomorrow the World
. When I first heard this disc and saw the cover, I could have sworn these guys were from England. After all, they have a big Britpop sound that owes a lot to Oasis and the Stereophonics. But no, they're from Italy, although I even question this given that the band is comprised of four guys named Alex Eschgfaeller, Othmar Schoenafinger, Juergen Lanthaler and Boris Egger. Whatever their origin, they have a rocking sound that definitely does put the "power" in power pop. "Dreammachine" gets in your face, not unlike Oasis' "Shakermaker"; "Pocket Symphony", with its mix of quiet and loud, yet all melodic, sounds like it came from a Jet album, while "Cosmos" is John Lennon by way of Noel Gallagher. But my favorites here are the brash "Walk Away" and the groovy 60s rock of "Pop Child". If I have any say in the matter, this disc will be "Today Absolute Powerpop, Tomorrow Your iPod".
CD Baby
|
MySpace
|
iTunes
Today Your Love, Tomorrow The World