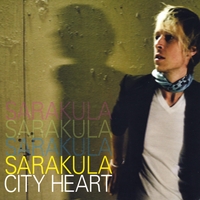 Sarakula-City Heart
. Direct from Down Under comes this Aussie piano-popper with a disc that's just one hook after another. Sarakula's been touring with AbPow favorite Bob Evans, and there's a double bill I'd love to see if I weren't halfway across the world. City Heart is his followup to last year's Souvenirs, which passed me by but won't know. "Turn it Up" begs you to do just that; if it were 1974 or 1984, this poptastic number would fit right on the charts alongside Elton John or Billy Joel. "Cold War Love", which opens the album, sounds like a lost track from McCartney's Band on the Run; "Matchstick Girl" is another hook-a-rama, and the moody "Driving With the Devil" recalls the sophisticated, bloozy piano pop of Randy & The Bloody Lovelies. Also don't overlook the Bacharachian "Skyline Blue". A definite treat.
CD Baby
|
MySpace
|
iTunes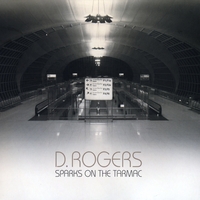 D. Rogers-Sparks on the Tarmac
. Just like celebrity deaths, Popboomerang releases seem to come in threes, and while we spotlighted Russell Crawford and the Deserters last week, the Aussie label also released this singer-songwriter disc as well recently. It's a bit of a departure for the label as Rogers is more of a folkie than a popper, but there's enough quality stuff here to please anyone on the lookout for a good tune. "Poison Pen" finds the sweet spot between Neil Finn and Elliott Smith, "The First to Know" conjures the sound of Salim Nourallah, and "Knocked Down the House" adds horns to what is perhaps the album's most upbeat track. It's not the stuff to jump off the CD at you, but if you take the time to give it a listen, you'll be wowed by its rainy-day beauty.
CD Baby
|
MySpace
|
iTunes