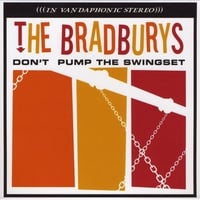 The Bradburys-Don't Pump the Swingset
. They're back! In 1999, the Bradburys exploded onto the power pop scene with Introducing The Bradburys, and then (with the exception of a couple of one-off tracks) just as quickly vanished. 10 years on they've released Don't Pump the Swingset, and it's like they never left. Purveyors of what they call "Midwestern Power Pop", these Chicagoans share a sound with geographic compatriots The Shoes, Material Issue and The Vandalays. Among the disc's standouts, "Shout It!" opens the proceedings in a power popping party mood, "She's from Liverpool" has the Merseyside feel that its title suggests, and "Go Go" finds them at the most Shoes-esque. Only eight tracks here, but we'll take any Bradburys we can get.
CD Baby
|
MySpace
|
iTunes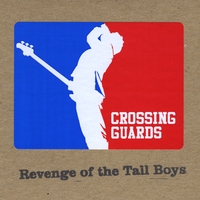 Crossing Guards-Revenge of the Tall Boys
. Like The Bradburys, Crossing Guards are another band emblematic of their local scene, in this case Minneapolis. Channeling The Replacements and Soul Asylum, and reminiscent of other local bands like High on Stress and Gidgets Ga Ga, their debut album will be a must-get for fans of this particular strain of power pop/rock. Tracks like the rough and ready "Get Serious", the Elvis Costello-tinged "51 Weeks Ago", and "Pretty Little Problem" are perfect examples of said sound, but they do manage to throw in a few curveballs. "Untouchable" is straight-up Beatlesque pop, and the psych-influenced "Another Paper Breakdown" sounds like a lost Nuggets curio. An appealing debut.
CD Baby
|
MySpace