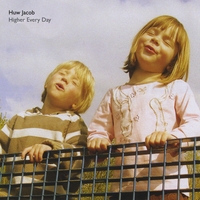 Huw Jacob-Higher Every Day
. Manchester's Huw Jacob was probably destined to be a pop/rocker, what with his father attending Pete Best's school and working with John Lennon's uncle. Thankfully fate's hand is our gain here, as Jacob has crafted a wonderfully melodic debut disc that falls somewhere in between Crowded House and Teenage Fanclub. Opener "Howdoyaknow" has a Rubber Soul feel to it, while the easygoing "Ice Lemonade" recalls Daniel Wylie and the Cosmic Rough Riders. Other highlights include the TF-like "Abide", the poptastic "This Life", and the jangly "Find You as a Friend". A real standout.
CD Baby
|
MySpace
|
iTunes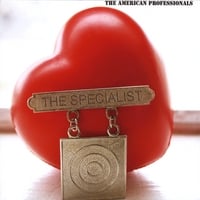 The American Professionals-The Specialist EP
. This California band is back for the first time sine 2004's Faking It, and it's a welcome return. Purveyors of crunchy guitar pop that could be described as The Replacements meet The Smithereens, this EP will appeal to fans of those discs as well as Cheap Trick and Weezer. The driving title track makes sure of this, while "Jump This Train" will have you playing air guitar in no time, and "Yet Another One More Time" recalls Foo Fighters' more melodic moments. An early contender for best EP of 2010.
CD Baby
|
MySpace
|
iTunes