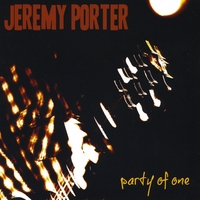 Jeremy Porter-Party of One
. Party of One is a fitting title for Jeremy Porter's new release, considering he's now gone solo from one of Detroit's top power pop bands, The Offramps. For those who enjoyed that band, you'll be glad to know that Porter doesn't stray too far from their sound, although the results are a bit more singer-songwriter-y; think Westerberg solo vs. late-period 'Mats, and he even reprises a 'Ramps classic, "Hallmark Holiday". Highlights here are "Last Time I Saw You Happy", a midtempo number that really does channel PW; the acoustic "Dead on Your Feet", and the rocking "Out Inside". A must for Offramps fans, and worth a listen for the uninitiated as well.
CD Baby
|
MySpace
|
iTunes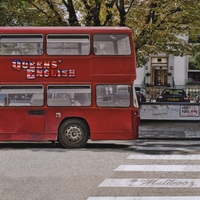 The Malibooz-Queens' English
. The Malibooz have been around on and off since the mid-60s, and are co-founded by Walter ("Magnet and Steel") Egan. They've released on average an album per decade, and 2010 sees Queens' English, their first since 2002's Beach Access. Given their 60's roots, the sound here is classic British Invasion material, and they manage to pull off the sound without sounding too slavish. They've amassed quite a lineup of guest stars on this disc, including *the* Spencer Davis, Andrew Loog Oldham, and ex-Hollie Tony Hicks. It's one classic-sounding tune another, from the jangly "Hey Love" to the harmonies of "Just a Little Bit" to Egan's haromnica-fueled rave-up "A Bit of Awright" and the Merseyside pop of "Factory Girl". If your pop proclivities extend to the British Invasion sound, this may well end up your disc of the year.
CD Baby
|
MySpace
|
iTunes