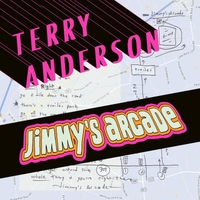 Terry Anderson-Jimmy's Arcade
. Everyone's favorite Southern pub-rocker Terry Anderson is back with his first album in six years, sans his backing band The Olympic Ass-Kickin' Team. Even without them, Anderson kicks plenty of ass with this collection of tunes interspersed with amusing fake commercials and skits. Jimmy's Arcade is a diverse collection of rock, power pop, and 60s/70s R&B with the common element being Anderson's no-shit-taking-yet-often-humorous delivery. Catching Anderson's fancy this time around is the internet ("Internettin"), a decadent weekend of partying on his girlfriend's dime ("Cash Dat Check"), and (fittingly given this week's "curvy woman" social media meme) a "Big Ol' Woman". And then there are my three favorite tracks on the album - the riff-driven rocker "Knock it Off", his humanist "I Love Everybody", and the gorgeous album closer "Carl Wilson", a tribute to the late Beach Boy legend. If you've been immune to Terry Anderson's charms to date, just think the Nick Lowe of the 70s growing up in the American South and take it from there.
iTunes
|
Kool Kat
Hemlock Pop-Crushing on What Might Be
. Hemlock Pop is the nom de plume of Seattle's Ira Miller, who's played in several local bands including Super Deluxe and makes his solo debut. Miller's sound here is singer-songwriter (power) pop in the vein of Michael Penn, Aimee Mann, Elvis Costello and Michael Carpenter. Opening guitar rocker "Bleed You Out" is the prototypical woulda-been-a-hit-in-the-70s track with its smooth melody and hooky chorus, "Pigeon v. Statue" is both catchy and clever with its Costello-like wordplay, and "Something About Ruby" is a power ballad that deserves 10,000 uplifted lighters. There are plenty of other gems here too, including a cover of The Cure's "Charlotte Sometimes". Smart, sophisticated and tuneful, this is one of 2017's better debuts and better albums, period.
iTunes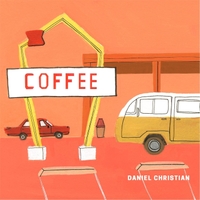 Daniel Christian-Coffee EP
. It's been nine (9!) years since we
last checked in
on Daniel Christian, but now is a good a time as any since he's back with a fine new 7-track EP, Coffee. Christian's past releases have been more Americana-vibed, but this one veers much more in the direction of power pop as the opener "A Girl in the Band" with its "Getting Better"-influenced melody and crunchy guitars would indicate. Further confirmation of this shift comes from the upbeat ditty "It's Perfect" and the midtempo "You Don't Know Her" which show off Christian's pop chops. And the closer "Never Wrong" is 4 1/2 minutes of catchy bliss. A real contender for 2017 EP of the year.
iTunes