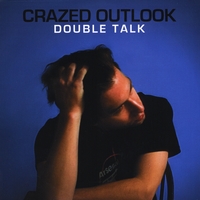 Crazed Outlook-Double Talk
. NYC's Crazed Outlook is back, and their sophomore effort following up 2006's
Crazed Out
is another disc worth your while. Much like the first disc, the operative sound here is Elvis Costello by way of John Wesley Harding as frontman Matt Crazed is a vocal ringer for the two (esp. Harding). Plenty of standout tracks here: opener "Casual Dating" looks at the practice with a jaundiced eye; "Society Says" is kind of a "Career Opportunities" for the 21st century; "Breakup Songs are Boring"'s title speaks for itself; and "Peer Pressure" extends the sensibility found throughout the disc. Fans of Graham Parker and The Figgs will want in on this one, too.
CD Baby
|
MySpace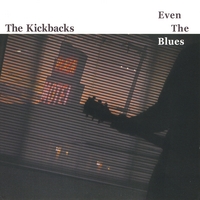 The Kickbacks-Even the Blues
. Dependability is an overlooked concept in music when we're all looking for the newest bright, shiny object. Even The Blues is the fifth disc from The Kickbacks, and it's another high-quality offering that might be their best yet. Despite hailing from Boston, Tad Overbaugh & Co. have the midwestern rock sound down, kind of a golden mean between Paul Westerberg and Tom Petty. It's not always easy to be rocking
and
tuneful, but The Kickbacks most certainly are. The one-two punch of "Figure You Out" and "Going Out to Get Home" tell you all need to know about the band, but they do throw in some twists. "Motel Stars" (the title of their previous disc) has some Stones-y swagger to it, "Getaway Car" is a gentle ballad in the vein of "Skyway", and "Isolation Blue" has a jangle to it. Kick back with the Kickbacks, you won't regret it.
CD Baby
|
MySpace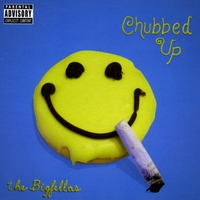 The Bigfellas-Chubbed Up
. And now for something completely different. This San Diego band has a twisted take on pop, and while you wouldn't want your entire music collection to consist of discs like this, zero of them is too few. Where else do you get a hilarious gangsta rap take on golf (with the backing track being "Love's Theme"), "Mr. Blue Sky" played on banjos, the Gershwinesque romp "I Wish That I Were Gay" and the Francophile "Vous Ne Parlez Francais"? Nowhere, I tell you. So if you want to have a laugh, and a think, and hear some damn creative pop music in the process, get Chubbed Up with The Bigfellas.
CD Baby
|
MySpace