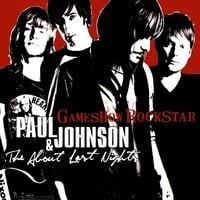 Paul Johnson & The About Last Nights-Gameshow Rockstar
. Are you ready to rock? Paul Johnson and his band are, and Gameshow Rockstar is power pop with the emphasis on the "power". Although they hail from Hattiesburg, Mississippi, this isn't "southern rock", it's high-energy power pop that draws from Cheap Trick and the Foo Fighters, among others. The title track could have been written by Dave Grohl, while "Ghost Radio" is classic 70s rock with cowbells and major riffage. Elsewhere "Money on the Mattress" recalls Weezer and Sloan in full-on rock mode, "Break U" shows they've mastered the art of the power ballad, and "Tell Myself" features a great melodic chorus. No reinvention of the wheel here, just 10 rockin' tunes to blast with the car windows open.
CD Baby
|
MySpace
|
iTunes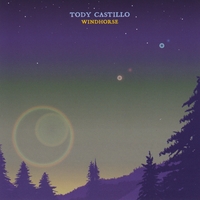 Tody Castillo-Windhorse
. Windhorse is the long-awaited followup to Castillo's 2005
self-titled debut
, a really special disc. In my review of that disc, I called him "Texas' Ron Sexsmith", and that comparison continues to apply on Windhorse, perhaps even moreso as the more rocking numbers from the debut are largely missing here. Aside from the vocal similarity, they share a singer/songwriter sensibility that glides from pop to folk/rock and back. "The Other Side of Love" is a great example of that sound, and is also reminiscent of fellow Texan Salim Nourallah. "Best Thing Ever" is another standout, vaguely sounding like a slowed-down "Sexy Sadie", and "Sad Decision" recalls the Traveling Wilburys in parts, especially with its Harrisonesque slide guitar. And speaking of the Wilburys, the bright "Spoken Up Sooner" could pass for a Tom Petty tune. While Windhorse may be not be as totally immediate as the debut, Castillo has shown that the talent and songwriting ability demonstrated on that disc was no fluke.
CD Baby
|
MySpace
|
iTunes