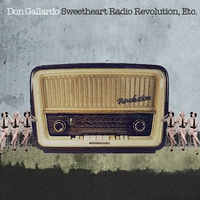 Don Gallardo-Sweetheart Radio Revolution Etc.
This East Nashvillian has crafted an engaging and tuneful second full-length (his first came in 2002) that will appeal to fans of Tom Petty, Ryan Adams, Steve Earle and those who enjoyed the Shane Lamb disc reviewed in this space a couple of months back. The fine "Sittin' on Top of the World" opens the disc not unlike the way Petty opened Echo with another track called "Top of the World", "I Give Up" is a beautiful ballad that puts most of the prepackaged stuff known as contemporary country to shame, and "Before the Devil Knows They're Dead" is an excellent rocker with a hint of Paul Westerberg and Ryan Adams. Speaking of Adams, "Shooting Star" brings Whiskeytown to mind, and "Days Long Gone" is another strong rocker. Things close with the captivating "Take Me Home", a gentle tune that fades into an
a capella
"la la la" singalong. Without a doubt one of the better alt-country/Americana releases I've come across this year.
CD Baby
|
MySpace
|
iTunes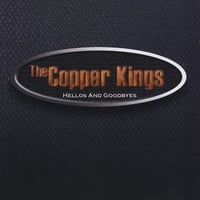 The Copper Kings-Hellos and Goodbyes
. This Seattle band has a driving power pop style that sounds more like the Heartland than the Pacific Northwest. Similar to First in Space and Daylight Titans, they grab your ears with the leadoff track "Disarray", a propulsive rocker that doesn't let go. "Am I Too Late" is anthemic in quality, and the midtempo "January 1" is another winner. Other standouts include the jangly/alt-country-ish "Best Laid Plans", the Collective Soul-esque "Turn Away", and the excellent closer "Forever Someone Else", which has a Gin Blossoms quality about it. Wondering where they got their name? According to
Wikipedia
, the real-life Copper Kings were three wealthy industrialists "known for the epic battles they fought in Butte, Montana and the surrounding region during the Gilded Age over the control of the local copper mining industry". All I can say is give these Copper Kings a shot in the epic battle for control of your iPod.
CD Baby
|
MySpace
|
iTunes
Hellos and Goodbyes