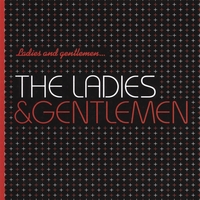 Chicago may be dealing with an early season snowstorm at the moment, but they've had their own blizzard of rocking new-wavy power pop to deal with for a while now, in the form of The Ladies & Gentlemen and their debut album Ladies and Gentlemen....The Ladies & Gentlemen (at least we know they spend more time on their music than titling their albums).
These guys have the classic high-energy new wave/power pop sound down just right, always sounding like they're ready to party like it's 1979. The Cars come to mind as an obvious antecedent, but they're a bit rawer and less stylized than Ocasek & Co. Standouts on the disc include "I Wanna Thank U", which has a "Stacy's Mom"-ish feel to it, in the same manner FoW were influenced by the Cars on that track; the opener "Nobody Home"; "Had Me at Hello", which takes a 90s catchphrase and adds some 60s harmonies to their late-70s sound; and the melodic "I Luv U, I Hate U".
The best thing about all of this is that you can listen to the entire album streaming
at their site
(click on "music"), so you don't have to take my word for it. And if you like it, it's ready for the buying
at CD Baby
.