Time today to spotlight three discs that come down on the much more rockin' side of power pop, one of which you may already be familiar with, and two others you might not: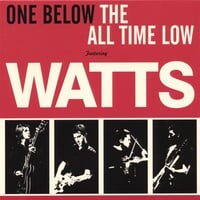 Watts-One Below The All Time Low
. This Boston band has been featured on Not Lame and elsewhere already, so forgive me for being late to the party. But a party it is, as this band named after the Rolling Stones' drummer does their namesake proud with 14 rockin' tracks. More rocking than others: "20 to 12", the title track, "Everybody Wants You', "Start a Riot". Wake the neighbors.
CD Baby
|
MySpace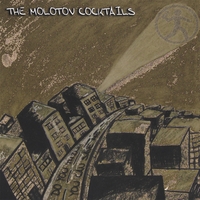 The Molotov Cocktails-Do You Think You Can Save Me
. They know how to rock in Jersey, and this band lives up to their home state with a (dare I say) explosive 10 tracks that are mostly loud but intelligent as well, incorporating aspects of Elvis Costello and Paul Westerberg in their more rocking moments. Highlight tracks: "8 AM", "Jumping Trains", "Kiss You Everywhere".
CD Baby
|
MySpace
Gumption-Ultramaroon
. Last year Kurt Hagardorn made a splash with his
Ten Singles
CD; as a result, he's re-released a 7-song EP featuring his old band, and which was produced by the legendary Chris Stamey. It's excellent indie rock with a pop sheen, and if you liked Ten Singles, this one's a must-get. Key tracks: "Gravity", "Burn It Down", "Around The Sun".
CD Baby
|
MySpace