Spent the last few days trying to piece together what I lost from a failed hard drive, so things have gotten a bit backlogged. With that in mind, here are three discs worth checking out: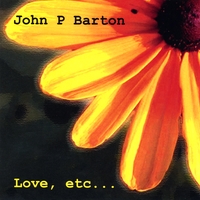 John P. Barton-Love Etc.
Houston's John P. Barton is back with Love Etc.., the followup to 2003's Does Not Play Well With Others. Barton's sound is upbeat pop somewhere between George Harrison, Tom Petty and (to be more obscure) Brian Jay Cline. The opener "Beautiful Friend" is reminiscent of "If I Needed Someone"; the breezy melody of "Minute" is another highlight, as well as the roots rock of "Sweet Dreams". 18 tracks in all, so you're bound to find something you like.
CD Baby
|
MySpace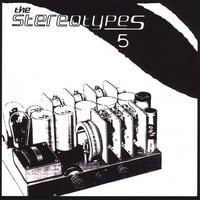 The Stereotypes-5
. The Stereotypes are not stereotypical when it comes to followup time between releases. Hot on the heels of
last summer's outstanding 4
, the San Diego band is back with 5, an 8-song "mini-CD" that's becoming known as The Black and White Album for its cover art. If you liked 4 (or 3 or 2 or 1 for that matter), you'll certainly like 5, although it has a slightly darker sound. Plenty to like here, from the bombast of opener "Home" to the jangly "The Lines" to the song noir of "Black and White Film" to the beautifully melancholy "All My Angels". Here's looking forward to 6, and to knowing we probably won't have to wait all that long for it.
CD Baby
|
MySpace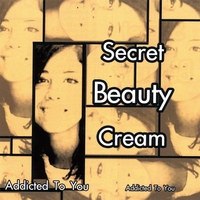 Secret Beauty Cream-Addicted to You
. Secret Beauty Cream is Pasadena, California's Bob Owen and he's in the vein of classic power poppers like Richard X Heyman, The Spongetones and 20/20. You certainly get bang for the buck with this disc, 21 tracks in all. Although some are a bit "demo-ish" in production there are many full-blooded highlights here, including my personal favorites "Understanding You at All", "Saturday", "As a Friend" and "Attracted", the latter of which reminds me a bit of early Replacements. Pick up the disc, find your own, and program your iPod accordingly.
CD Baby
|
MySpace