Most of you are familiar with Walter Clevenger, perhaps the pre-eminent roots-rockin' power popper around these days, but many of you may now know he also has his own label, Brewery Records. Brewery puts out a few discs a year, but they're generally always winners, like 2006's
Sugar Mountain
and
Tickets
releases. Walter and Brewery are back now with two new releases from The General Store and Kingsizemaybe.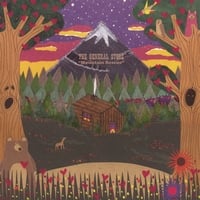 The General Store is Tam Johnstone, son of Elton John guitarist Davey Johnstone, and
Local Honey
, his debut 2002 disc on the Not Lame imprint, is one of the classics of the decade, especially if you're a fan of laid-back west coast country-inflected pop. Mountain Rescue, six years in the making, proves that Johnstone isn't suffering from the sophomore jinx. From the "Already Gone"-ish opener "Early Morning Fuzz" to the Jayhawks-like "Come Around" to the Brian Wilson-on-acid sound of "Girls From The Mall" to the rollicking "Desert Weathered Hiway", it's like getting the
real
new Eagles album without having to go to Wal-Mart and wading through 2 CDs of a mixed bag.
CD Baby
|
MySpace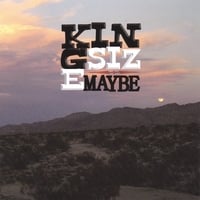 The other new Brewery release is the self-titled debut of Kingsizemaybe. While The General Store has some country influence, Kingsizemaybe is closer to straight-up alt-country. The band is a bit of a supergroup, including ex-Continental Drifter Gary Eaton (who is the nominal frontman), and the ubiquitous Robbie Rist (the former TV child star turned power pop producer and session man). Highlights here include "The Treasure of Love", kind of like the Old 97s meet The Waco Brothers; the Band-influenced "Big Maybe", which could serve as their theme song; and the wonderful ballad "The Beautiful North", which reminds me of Reckless Kelly. No maybes about this one; while it may not be power pop, it's great listening if you like alt-country.
CD Baby
|
MySpace