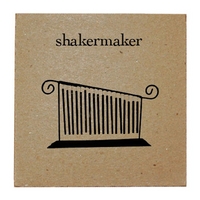 Shakermaker-Shakermaker
. Given that the band is apparently named after an Oasis song, you might expect brash, Beatles-influenced BritPop from this Chapel Hill, NC combo. If so, you would be wrong. Instead, this is high-quality melodic indie pop, kind of a southern-fried version of The Pernice Brothers. Opener "Frenchie" and its tastefully placed "whoa-hos" draw you in, and the jaunty "All Over Town" yields the Pernice comparisons, reminiscent of tracks like "One Foot In The Grave" and "Working Girls". The real standout here is "Sunday Ladies", a true pop triumph that veers from Shins-ish indie pop, to the Beatlesque, to music hall and back again all in the space of a few minutes. Really good stuff that may not jump out at you at first, but bears repeated listens.
CD Baby
|
MySpace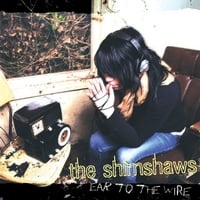 The Shimshaws-Ear to the Wire
. I missed this brother act's debut disc, Subcutaneous (an oversight I'll have to remedy) from a few years back, but color me impressed with the followup. The Shimshaws are Colorado-by-way-of-DC's Scott & Todd McCombs, and their sound is vintage heartland-infused power pop a la The Gin Blossoms, Tom Petty and AbPow favorites Red Guitar. There's a bit of Matthew Sweet in the opener "Never Fly", and "Ocean City" has that driving guitar "Runnin' Down a Dream" feel. They have a facility for the slower numbers as well - "Ordinary Days" and "Cannonball" are as good as anything on the disc, including the Beatles-by-way-of-Oasis-ish "Once Again". Fine album, but I still have no idea what a Shimshaw is. (By the way, if you go to their
official site
, they're releasing a new non-album track every month for free download.)
CD Baby
|
MySpace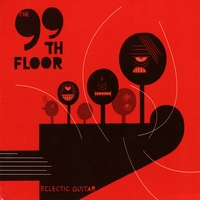 The 99th Floor-Eclectic Guitar
. Boy, that album title has been out there a long time waiting to be used, and leave it to a Norwegian band to claim it. Nevertheless, this isn't the type of Scandinavian power pop we're accustomed to from The Merrymakers et al; it has a more rocking edge to it. In fact it owes more to bands like Supergrass and The Stereophonics in tracks like "Headspin" and "Cool Is Dead". Meanwhile, leadoff track "He Will Get to Call You Sweet Things Now" incorporates some tough R&B for a Jam-like sound and "Trampoline" is jangly bliss. So they earn the "eclectic" in the album title, and despite the differing styles, it's all good.
CD Baby
|
MySpace