3 discs for a holiday weekend - at least in the US, where Monday is Memorial Day: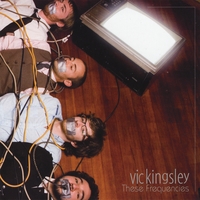 Vic Kingsley-These Frequencies
. Vic Kingsley is a Miami band that takes its name from the stage name of its frontman, Vic Garcia, and These Frequencies is a quality debut that fuses power pop, indie rock, alternative rock and BritPop. Fans of The Crayons, The Churchills, Supergrass and Oasis will eat this one up. Opener "Last Satellite" is a potential hit in the making, as is "Undercover", possibly the disc's best track. Other standouts include the anthemic "You Are" and the power ballad "Singing It Out Loud". It's nice to see Miami's good for more than Latin music.
CD Baby
|
MySpace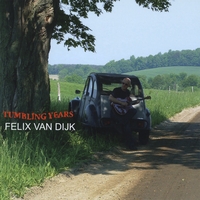 Felix Van Dijk-Tumbling Years
. Those of you who enjoyed last year's
Steve Robinson disc
(like me) will definitely want to check out this debut release from actor-turned-musician Felix Van Dijk, a winning combination of pop and folky pop with a British sensibility. Notable is that none other than Paul McCartney added a chord or two to "This Lullaby", the kind of heartfelt ballad with which Sir Paul is more than familiar. But with or without a Macca contribution, this album stands on its own with quality tracks like the uptempo "Barefoot In The Sand", the breezy "Heart of Your World" and the wonderful ballad "Forever In My Heart". If your tastes run in this subgenre at all, you'll love this disc.
CD Baby
|
MySpace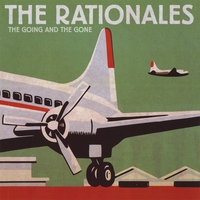 The Rationales-The Going and the Gone
. Longtime readers of this blog know I have a soft spot for bands that bridge the divide between power pop and alt-country, and this Boston band has done just that on their debut EP. "No Guarantees" is the track that hooked me in, and it manages to fit influences as varied as Wilco, The Old 97s and Big Star into its 2:14 running time, and it reminds me as well of Signal Hill Transmission, another similar band who I've championed here at AbPow. Also worth the price of admission are the instantly catchy "Far Away", the jangly "Cliche" and the pedal steel-drenched closer "Ruby Covered Halo". If this sounds like it's up your alley, it would be downright ir-Rationale to pass on this EP.
CD Baby
|
MySpace