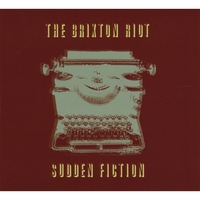 The Brixton Riot-Sudden Fiction
. Although the name might call to mind the classic Clash tune "Guns of Brixton", this New Jersey band's debut EP is more reminiscent of The Replacements and fellow Jerseyites The Smithereens. The former is definitely in influence on the opener "Battle of the Band", which recalls "Talent Show" and "Deal With the Devil" brings to mind "Can't Hardly Wait" (and by the way,
here's a video
of them covering that 'Mats classic in concert). Meanwhile, the insistent bassline of "The Single Life" is mod-rock for the new century, and "(There's) Something In The Air" is a midtempo number based on The Shining. Really good stuff, and here's looking forward to a full-length.
CD Baby
|
MySpace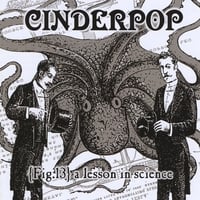 Cinderpop-A Lesson In Science
. This is the followup to this Vancouver band's fine 2005 debut,
Their Skies Are Beautiful
, and they have another indie pop success on their hands. Although you'll hear some Shins and Spoon in the music, they have a purer pop sensibility than most indie poppers; in fact they're more like a cross between the Shins and Sloan. Highlights include "Bumblebee", which marries a typical indie pop sound with a heavenly pop chorus; "Speechless", which has a touch of McCartney; and my personal favorite "Cinnamon Winter", about as pure as pop gets.
CD Baby
|
MySpace
Mikal Blue-Gold
. Speaking of pure pop, here's Californian Mikal Gold with a disc that has an unabashedly 80's mainstream pop sound. There's a fine line between cheesy and sublime when you get into this subgenre of music, and like the
Chris Murphy disc
from a couple of years ago that I enjoyed, Mikal Blue manages to just stay on the right side of this divide with an assortment of tunes whose hooks will bury their way into your head. The title track is Exhibit A for this assertion, while "Heaven" and "Never Gonna Stay" make fine Exhibits B & C. And "Pepper" is an absolute pop gem with a nice touch of the Beatlesque.
Kool Kat
|
MySpace