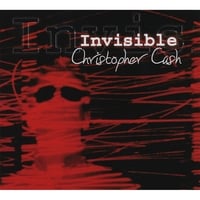 Christopher Cash-Invisible
. San Diego's Christopher Cash is back with the followup to 2005's fine
Hollywood Mirage
, and if you liked that disc, you'll love this one as it's even better. With a voice that splits the difference between Warren Zevon and Elvis Costello and a sound that does likewise, fans of intelligent and sophisticated singer-songwriter pop will want to give this one a listen. Highlights include "Morning Star" (complete with sitar backing), "Not Going Back", which recalls some of Al Stewart's non-historical songs, the power popping "Blistering Velvet", and "Houdini Knew", which is about the title subject.
CD Baby
|
MySpace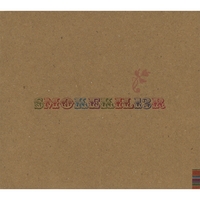 Smokekiller-13
. Another artist with a quality sophomore release is Saskatchewan's Smokekiller. They have a winning mix of indie pop, power pop, and Americana (Canadiana?) and 13 just might be their lucky number. The rootsy, jangly "California" opens the disc in quality fashion, and "Jenny" is excellent power pop. "Out There" channels the Old 97's and Hundred Air, and "Foolish Heart" channels the Pernices. The real triumph here is "You've Got a Hold on Me", which combines all of their styles into one fine mix.
CD Baby
|
MySpace
Blue Skies for Black Hearts-Serenades & Hand Grenades
. This is a very cool indie pop album that has a real 60s sensibility. Part of the thriving Portland music scene, this band will be playing IPO LA in August and their sound should go down well there. "Siouxsie Please Come Home" is a particularly stunning track, channeling the Zombies and other similar late 60s bands, "A World Without Love" is catchy as hell, and "Jenny & Steve", with its horns and all, reminds me of The Turtles. Other standouts include "She'll Follow Me", "Ambition" and "I Still Wish You Were Around". Bravo, guys.
Amazon
|
MySpace