With the Dow down 700+ points today, it's best to take your mind off finances and get into a power pop mindset. Here are three discs to help you do just that: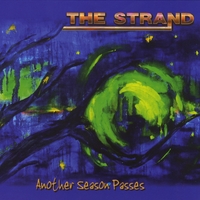 The Strand-Another Season Passes
. Kudos to Kool Kat (that's so much fun to say) as they've released the comeback album from 80s new wave popsters The Strand. Fans of the Paul Collins Beat, Tommy Keene, the Plimsouls and other 80s power poppers will need to be all over this one. From the the straight-ahead power pop of opener "Rising Tide" and "Why'd You Call?" to the mod pop of "Scared Streets" to the fine balladry of "Begin Again", The Strand is back and better than ever. (Note: If you order from Kool Kat, they have a 5-track bonus disc with covers, etc.)
Kool Kat
|
CD Baby
|
MySpace
Gentleman Jesse-Introducing Gentleman Jesse
. It's not every day I discover new power pop through Pitchfork, but I give them full marks for their positive review of Atlanta's Gentleman Jesse and their debut, which might be the best album that Stiff Records never released. The cover is a dead giveaway, of course, aping Elvis C's This Year's Model, but the tracks live up to it. Reminiscent also of The Exploding Hearts and The Whigs, there's plenty to like here including the pop-punk of "Black Hole", the Merseybeat of "All I Need Tonight Is You" and the Nick Lowe stylings of "You Don't Have to If You Don't Want to" and "Wrong Time". An extremely pleasant surprise.
Amazon
|
MySpace
|
eMusic
Higgins-Zs
. I
featured
this NYC band a while back when they had a teaser mp3 out from this disc, and now that the full-length is out, they're worth revisiting. In many respects they fit the classic power pop paradigm, but with little quirky twists here and there. Opener "There He Is" illustrates this dynamic, with its George Harrisonesque flavor and its ability to never quite go where you expect it. The playful "Always Something" channels Jellyfish in spots while "Wall of Dumb" is right up Sir Paul's alley and "Write It Down" recalls some of Alan Parsons Project's slower numbers.
Serious Business
|
MySpace
|
eMusic