Three quality singer/songwriter offerings to start the work week: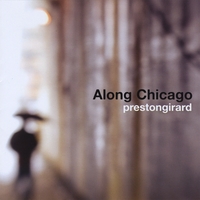 Preston Girard-Along Chicago
. Despite the album title Girard is from Kansas City, and he works in the idiom of singer-songwriters like AM, Gus Black and David Gray. From the defiant start-stop of "Pretty" to the jangle of the title track to the balladry of "Under", Girard shows a real command of his craft. But the real standout here is "Little People", near-power pop with a chorus that will stay in your head.
CD Baby
|
MySpace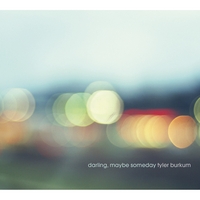 Tyler Burkum-Darling, Maybe Someday
. This Minneapolis artist comes down more on the alt-country side of singer/songwriterdom, but with a pop sheen that recalls Ryan Adams before he got (too) full of himself and some of Jeff Tweedy's more sublime moments in Wilco. Opener "Blue as the Sky" sets the tone with its achingly beautiful melody and arrangement; the midtempo "Gales of November" veers into Counting Crows territory; "Hurricane" channels Adams circa Heartbreaker, and "Everything You Said" is pure pop. An impressive full-length debut for anyone who values the laid-back and melodic.
CD Baby
|
MySpace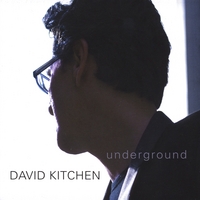 David Kitchen-Underground
. Here's one to watch. This is the debut EP from Virginia's David Kitchen, and it's a pop fest that brings to mind everyone from Nick Lowe to Tal Bachman to Steely Dan. Exhibit "A" is the dizzyingly catchy "Underground", which might be one of the tracks of the year. "Mean Old Mister Gravity" is another toe tapper that features horns and flutes; "You Know That I Will" is a pleasant midtempo number, and closer "Remembering" mixes jangle with some fine guitar solo work in service of another catchy tune. I will now state the obvious and obligatory: Bring on the full length!
CD Baby
|
MySpace