Like they say on Sesame Street, this post is brought to you by the letter "J". Today we bring you two singer-songwriters named Jason and Jesse, and aside from their first names beginning with the same letter, they have a similar style that pop fans will find pleasing.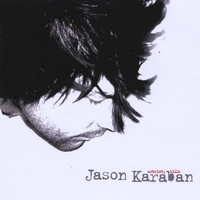 Jason Karaban-Sobriety Kills
. LA's Jason Karaban splashed onto the scene in 2006 with his debut disc Doomed to Make Choices, and then issued another disc of songs not included on the disc titled Leftovers, which may have been even better than the proper release. Reminiscent at times of artists like Micheal Penn and Willie Wisely, Karaban serves up another quality release with Sobriety Kills. Highlights include the plaintive title track, the piano-based pop of "Middle of the Storm", the honky-pop of "Because I Love You", and the waltzy ballad "All In a Day's Dream". No sophomore jinx here.
CD Baby
|
MySpace
|
eMusic
|
Listen at Lala
|
iTunes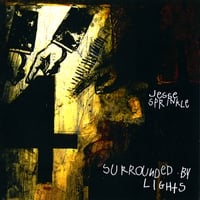 Jesse Sprinkle-Surrounded by Lights
. Jesse Sprinkle has become a known quantity in the pop community, delivering introspective, thoughtful tunes with a spiritual underpinning, and Surrounded by Lights, his latest, is no exception. Opener "Where Diamonds Grow", likely inspired by his recent work in Africa with the Ugandan Water Project, is a stunning number that builds slowly and works its way into an Elliott Smith/Michael Penn-like buildup. Meanwhile, "Longing for the Ordinary" is an impressive midtempo rocker, "Better Places" is a fine jangly ballad, and "Wait or Want" is singer/songwriter pop perfection. Between this disc and the one above, you'd be hard-pressed to find two better albums of their kind this year.
CD Baby
|
MySpace
|
iTunes