Just so that we don't let things get too soft around here, here are three bands with some punch in their pop: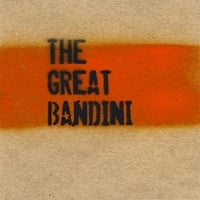 The Great Bandini-The Great Bandini
. This Boston band cites Badfinger, Sloan and The Beatles as influences, and rocks a bit harder than them. In addition to power pop, they mix in an 80s new-wave influence as well. Choice cuts: the Sloanesque "Maintain Relaxation", the Raspberrieish "Are You In Love With Him?", and the driving "Testa Mia", which recalls Ted Leo. But my real favorite here is "No Reply", which captures the rocking side of Big Star's sound. All hail The Great Bandini!
CD Baby
|
MySpace
|
Listen @Lala
|
iTunes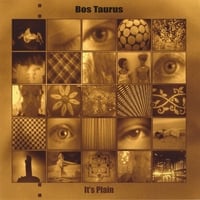 Bos Taurus-It's Plain
. This Delaware band adds their wrinkle to power pop by combining it with 80s college rock and 00s indie pop stylings, and it yields a fine brew. Plenty to choose from here, but the picks of the litter are "Dead Inside", which pulls off the time-old trick of matching dark lyrics with sweet melodies, the Bob Mould-influenced "Fool", the melancholy "What Comes Around" and the circa-80s R.E.M. drive of the title track. No bull here: Bos Taurus delivers the goods.
CD Baby
|
MySpace
|
iTunes
Suinage-Shaking Hands
. Power pop comes from all over the world, and Italy is starting to make its presence felt. Last year brought us a fine EP from Radio Days, and now their tourmates Suinage have dropped their debut full-length, and a rockin' treat it is. There's almost a bit of late-70s punk influence here as well as frontman Pilli Colombo has an Elvis Costello/Joe Jackson-like sound to his voice (the angry young man version of these artists, not the "respectable" singer-songwriters they became). "Toothbrush" hits you right out of the gate and "Don't Pass Me By" (not a Ringo cover) brims with attitude. They can handle the slower numbers as well - "July" is a nice change of pace here. And you're no chump if you like the blistering "Chump", equal parts Green Day and The Hives.
Not Lame
|
MySpace