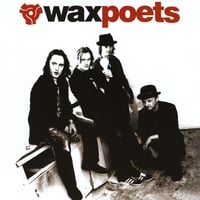 Wax Poets-Wax Poets
. This Calgary band has come out of left field to become of the more pleasant surprises I've run across lately. They rock - and pop - with a swagger that reminds me of big-name bands like Oasis and Jet. They start auspiciously with opener "Junkstar", complete with fake crowd noise (a la countrymen Sloan) and the rocker "Can't Slow Down", and pull off a couple of fine Beatlesque numbers in "Sgt. Strange" and "Sometimes". Other standouts include the driving (and clever) "Making Conversation" and the melodic midtempo "Vicki". These guys come as a breath of fresh air through your speakers, so make sure to check them out.
CD Baby
|
MySpace
|
Listen @CBC Radio
|
iTunes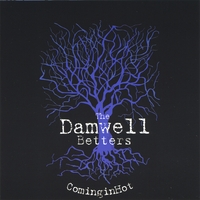 The Damwell Betters-Coming In Hot
. In 2007, this Illinois band (not to be confused with The Damnwells) had a fine debut in the Wallflowers/Tom Petty vein with Make Love Not Babies, and they've followed up with an album that could almost be rated NC-17 in spots. The title is just one of many double entendres (and in the case of "Your C___ Is Killing Me" and "Dance All Night", single entendres) to be found here in an album that recalls the similarly sex-obsessed Greg Dulli in both Afghan Whigs and the Twilight Singers. The two examples cited above are fine Stonesish rockers, but where the band excels is on the slower numbers like "June", "Just Another Girl" and "Shanghai Lullaby", where they recall Del Amitri and yes, The Damnwells. Quality stuff, but don't play it with the kids in the car (as I quickly learned when "Dance All Night" came on).
CD Baby
|
MySpace
|
iTunes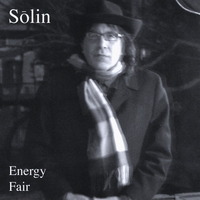 Solin-Energy Fair
. Solin (or Solin, Solin as he's sometimes billed) is a pop veteran who's played John Lennon in off-Brodway Beatlemania, and shared the stage with the likes of Roger McGuinn, Aimee Mann and Jon Brion. The good news is that he has the tunes to match his resume, both in quality and length (18 tracks here). Bruce Brodeen at Not Lame compares him to P.Hux, and I'd concur in that and I'd throw in some Chris von Sneidern and Jeremy Morris as well. There's a lot to choose from here, but for my money the opening 1-2 of "Which Way to Sanity" and "Take it from the Top" are the standouts here. "I Go Ghost" recalls the aforementioned Mr. Brion, and the jangly "Robin" is another treat.
CD Baby
|
MySpace
|
Listen @Lala
|
iTunes