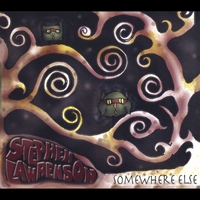 Stephen Lawrenson-Somewhere Else
. Paisley Pop's Pennsylvanian power popper Stephen Lawrenson broke through in 2004 with Home, a fine disc that mixed the sound of Jeff Lynne with Crowded House, and he's finally released the followup, Somewhere Else. After the baroque instrumental "Theme from Somewhere Else", Lawrenson adds some punch to his power pop with "Let's Go", which has a Tommy Keene/Steven Wright-Mark sound, and "Home to Me" is a midtempo gem. Other standouts include the Harrisonesque "Anybody Else", the jangly "Faith in You" and the psychedelic "Truth". A recommended disc, and here's hoping we don't have to wait another 4-5 years for the next one.
CD Baby
|
MySpace
|
iTunes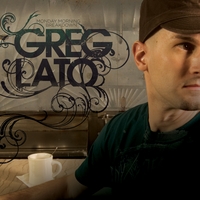 Greg Lato-Monday Morning Breakdown
. For those craving some "poppier pop", Providence, Rhode Island's Greg Lato is your man. This 8-track mini-album is slick top 40 pop in the vein of acts like Mika, The Feeling, Jack McManus & others. "Beautiful Woman" is the prize here, an upbeat tune with a great melody and all the top 40-type bells & whistles, including strings. The piano-based title track is another treat with harmonies that bring to mind First Class' 1974 hit "Beach Baby", and "Last Girl" is another song you'll love in spite of yourself. Although the whole genre of power pop could be considered a guilty pleasure, this one's a guilty pleasure for power poppers.
CD Baby
|
MySpace
|
iTunes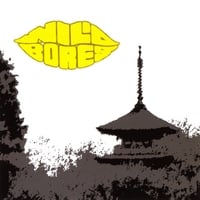 Wild Bores-Wild Bores
. Last April, we told you about the teaser EP for this disc, and with the turn of the year, the full-length is now out. Wild Bores is Nashville-via-Chicago's John Whildin, and the sound here captures a mix of both of those cities: roots rock with a midwestern feel. "Whatever Makes You Happy" opens the disc and captures the essence of Whildin's sound - kind of a lighter Jayhaws/Wilco/Gin Blossoms mix. "My Home Town" has a Jeff-Tweedy-circa-Being-There feel, and "Lovely Place" is sweetly melodic. Anyone who enjoyed the recent Leave disc will enjoy this as well, as of course anyone who picked up the EP last year.
CD Baby
|
MySpace
|
iTunes