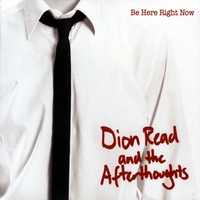 Dion Read & The Afterthoughts-Be Here Right Now
. Last year, Dion Read & Co. had one of the more promising debuts with their Shoes & Gloves EP. Now the Aussie piano power popper is back with his second EP, and it's another treat. Since it's
de rigeur
to compare piano power poppers to Ben Folds, let me analogize in this fashion: Read's new EP is to his last one what The Unauthorized Biography of Reinhold Messner was to Whatever and Ever Amen. For the Folds-unfamiliar, the new EP is more understated affair than the first, which doesn't mean it isn't fine in its own right. The title track is the peppiest of the bunch, while "The Blame" recalls Folds' "Don't Change Your Plans" from Messner. And the closer "Air Balloons" is a wonderful ballad that ranks up there with "Smoke" or "The Luckiest". Don't let this one be an afterthought.

CD Baby
|
MySpace
|
iTunes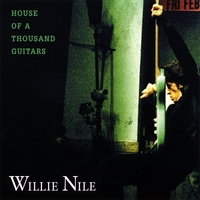 Willie Nile-House of a Thousand Guitars
. Nile is a veteran NYC rocker who could be called a rock'n'roll true believer. Equal parts Springsteen, Lou Reed and Bob Dylan, Nile falls more in the classic rock category than power pop, but he has a sound that should appeal to power poppers in any event (his "Asking Annie Out" from his 2006 comeback album Streets of New York is a power pop gem). I can't recommend all the songs here (especially "Now That The War is Over"), but the highlights are true highs: the stomping "Magdalena", the Beatlesque ballad "Her Love Falls Like Rain", and the rocking "Run" are worth an immediate listen below. And beware: the chorus of the anthemic "Little Light" will stick in your head for hours if you aren't careful.
CD Baby
|
MySpace
|
iTunes