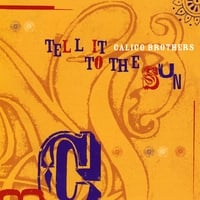 Calico Brothers-Tell it to the Sun
. The New Zealand act which brought us
one of 2008's top EPs
makes their full length debut and picks up where they left off. Tell it the Sun is another serving of jangly popicana from the Calico Brothers, with a bit more of a country-rock orientation than the EP. You'll notice it with the banjos and harmonica on the title track and "Tread Carefully", while they lean to the pop side on the Beatleseque "Is There Anyone There?" and "Up for Air". Fans of The Jayhawks, The Meadows, Additional Moog and other similarly-oriented bands will love this one, as well of course fans of the original EP.
CD Baby
|
MySpace
|
iTunes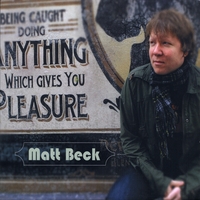 Matt Beck-Anything Which Gives You Pleasure
. The pop/power pop genre has been a fertile one in recent years for sidemen, from Rusty Anderson to Craig Bartock to Bill Majoros (The Foreign Films) to Waz, and the latest sideman to step out is Matt Beck, who's worked with artists as diverse as Rod Stewart, Matchbox Twenty and Lisa Loeb and was picked by Bono & The Edge to provide guitar on an upcoming U2 musical. Needless to say, Beck has pop smarts and his debut disc is quite reminiscent of another sideman who's made a name for himself, Jim Boggia. "Nothing Ever Comes of It" has that Boggia/Brion/Penn feel, and "Wasted and Wanting" recalls George Harrison, slide guitar and all. Other highlights include the poptastic "Blessing in Disguise", the moody midtempo "Surround the Accident", and the beautiful ballad "Shelter Me". This disc will certainly give you pleasure.
CD Baby
|
MySpace
|
iTunes
The Beat Seekers-Dead Air Radio
. This Nebraska band has a classic power pop sound that reminds me of fellow Midwestern power pop bands The Backroom and Ash Avenue as well as retro-poppers like The Rubinoos. Standouts include "All Dolled Up", which closes in a burst of frenetic energy, the infectious and pulsating title track, the "Lust for Life"-inspired "Passerby" and the mod sounding "Anything Won't Do". These guys put some rock'n'roll in their power pop, and they'll keep your toes tapping.
MySpace
|
iTunes
|
AmieStreet
(currently $2.52)