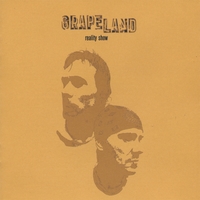 Grapeland are a two-piece from Sweden who bill their sound as "Swedish Americana", and their own comparisons of their music to Tom Petty and REM are pretty much in the ballpark. I would put them in the "roots pop" category as well, but however you want to classify them, the key element here is that they have the tunes.
The title track starts off the proceedings, and it's a great americanarocker. "Pretty Ones" follows with a bit of a "Queen of Hearts" melody to it, "Phobic Phil" sounds like it could have come from a Warren Zevon album, and "Bric-a-Brac", my favorite on the album, reminds me of Walter Clevenger crossed with REM.
The album can be bought and sampled
at CD Baby
, while four of the tracks can be streamed (or downloaded) from
their myspace page
, including "Reality Show" and "Pretty Ones". If roots rock/pop is your bag, add Grapeland to your cart.