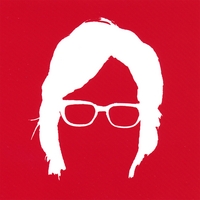 Most of you may not know the name Warren Pash, but the Canadian expatriate by way of Nashville is a pro's pro in the music business who most notably co-wrote the #1 Hall & Oates hit "Private Eyes". He's also released a few solo discs over the years, and his brand new release Plastic Rulers is definitely a treat.
Pash reminds me of another Warren, Warren Zanes, with his professional pop/rock sound. There's also a hint of Tom Petty here, especially in the driving opener "Living The Dream". "Strange Recess" wouldn't have been out of place on Full Moon Fever either, with its jangly guitars and Byrds-by-way-of-Petty feel. "Take It or Leave It" adds some funk and swagger to the mix, and "Child's Play" sounds like what would happen if Michael Carpenter produced a Bob Dylan album. Meanwhile, the ballad "Love Is Gonna Come My Way" is where I'm reminded of Zanes, and the Stones-ish "U.S.A." is an enjoyable romp.
Rock 'n' roll for grownups. What a concept.
CD Baby
|
MySpace