A few discs to start off the work week: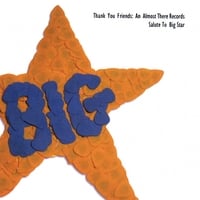 Various Artists-Thank You Friends: An Almost There Records Tribute to Big Star
. Typing that title is going to take me as long as it does to type the review. Unwieldy moniker aside, this is a quality tribute disc and a great way to get into Big Star's music if you haven't already. There are some artists on here that some of you may be familiar with: Joe, Marc's Brother is a natural for "You Get What You Deserve"; Grand Champeen, whose Dial T for This was a fine recent release, captures the melancholy of "Daisy Glaze" perfectly; and Moonlight Towers (whose Like You Were Never There from 2005 is a must-have) gets the honor of covering "September Gurls", one of the greatest power pop songs of all time in this reviewer's humble opinion.
CD Baby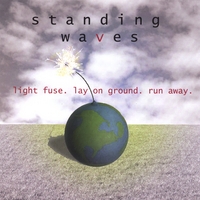 Standing Waves-Light Fuse. Lay on Ground. Run Away
. The title is always good advice, especially after you've done the first thing. No need to run away from this disc, however, as this Minnesota band has offered up a first-rate collection of pop/rock that in the spirit of today's roundup has a bit of a Big Star/Teenage Fanclub influence. Highlights here include the melancholy "Astronomy", the Third/Sister Lovers-influenced "Aftercrash (5 sec)", and the near-funk of "Rocky's Butcher Shop", which wouldn't have sounded out of place on one of Alex Chilton's adventurous solo discs. Also a standout is "Einstein's Marriage", a Michael Penn-ish delight. My advice: Buy Disc. Place in CD Player. Listen.
CD Baby
|
MySpace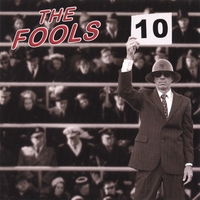 The Fools-10
. This is the tenth release for this Boston band (hence the title), and somehow I managed to miss out on the first nine. I'll have my ears out for #11, though, as 10 is a winner (if not a 10 itself) - it's excellent power pop in the vein of bands like Coronet Blue, The Nines and Third of Never. The driving "Time Will Not Erase Us" works as both a defiant stand by a veteran band and an anthemic rocker that even quotes Tom Petty's "The Waiting". "No Free Love" is a fine midtempo tune, and "Time Goes Slipping By" reminds me a bit of The Meadows. A nice find of a band that's been under the radar all these years.
CD Baby
|
MySpace