Now that the top 25 of 1Q08 is out and I'm on the bad side of Bryan Scary fans, it's time to get back to the business of featuring discs:
Eric Salt & The Electric City-The Hail Mary
.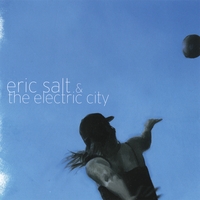 Quality debut disc from this Boston band, which Bruce at Not Lame compared to The Figgs. I certainly hear that comparison, as well as latter-day Replacements, especially circa Don't Tell a Soul. Standout tracks: "Pearls", the power ballad "Open Doorway", the poppy "Never Intended" and the rave-up "Corner Store". Now when it comes to Boston and "hail mary", you'll have something other than Doug Flutie to come to mind.
CD Baby
|
MySpace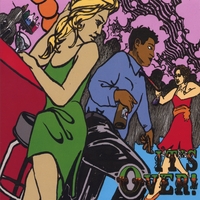 It's Over!-That Girl
. This Kansas City band has come up with a fine disc of sprightly indie pop, and should appeal to those who enjoyed the Cheeksters disc. Opener "To Be In Love" is a real highlight, melding the indie pop sound with early Beatles while "Hallelujah" reminds me a bit of early Beulah (and not because hallelujah rhymes with Beulah). Other highlights include the shuffling "Good as Gold" and "Open Up Your Heart", which you could almost hear being played in the Cavern Club.
CD Baby
|
MySpace
Josh Fix-Free at Last
. This one's been out since last fall, but I haven't seen it get much play in the power pop community. Fix is from San Francisco, and there's quite a bit of Queen and Jellyfish influence here. Anyone who loved the recent Jackdaw4 disc will flip over opener "Don't Call Me In The Morning", the piano ballad "Rock and Roll Slut" is a standout, and "Tiger on a Treadmill" is a winner as well.
eMusic
|
MySpace